c. 1914-c. 1939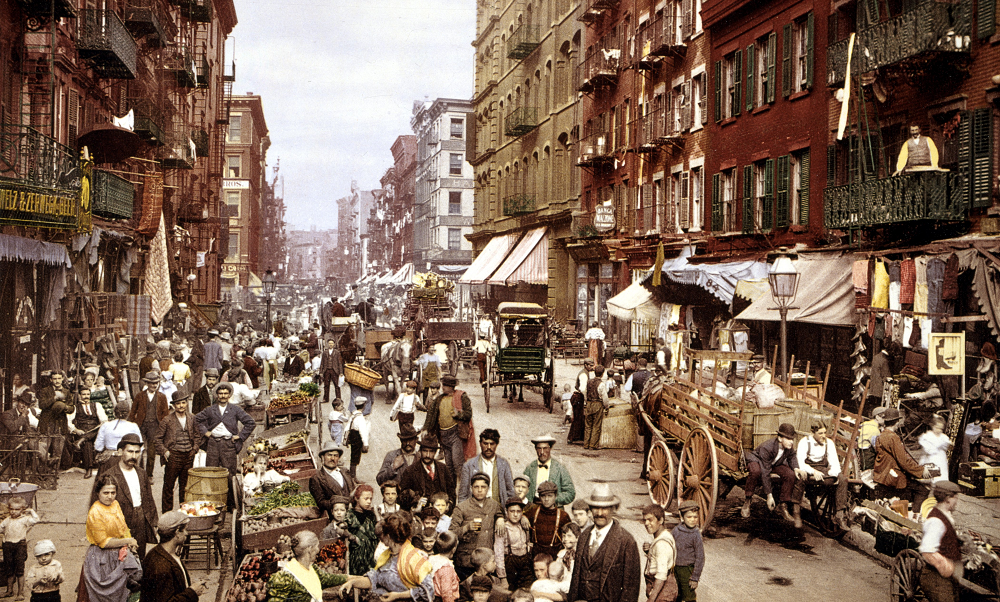 The Modernist Period in American literature, as in American and world history, was characterized by social and political confusion, destruction, rebirth and disillusion. These years included the Great Depression, two World Wars, global geopolitical upheaval and the Holocaust, just to name a few of the significant events. Not surprisingly, the writings of Modernists reflected the anger and apathy, fears and insecurities, nostalgic longings and anxieties about the future that preoccupied almost every person living through these years.
The outbreak of World War I was one of the first shocks to the world's social system, obliterating whole generations of Europe's young men and permanently erasing every prior belief in warfare as a glorious and admirable endeavor. When America finally entered the war, every illusion of valiant campaigns, bravery and camaraderie that had been passed down by the old Civil War veterans back in the States vanished in the face of the unimaginable carnage and brutality witnessed on the European battlefields. The experience not only left soldiers physically and emotionally scarred when they returned to America after 1921, it also convinced Americans in general that the nation should never again participate in foreign wars.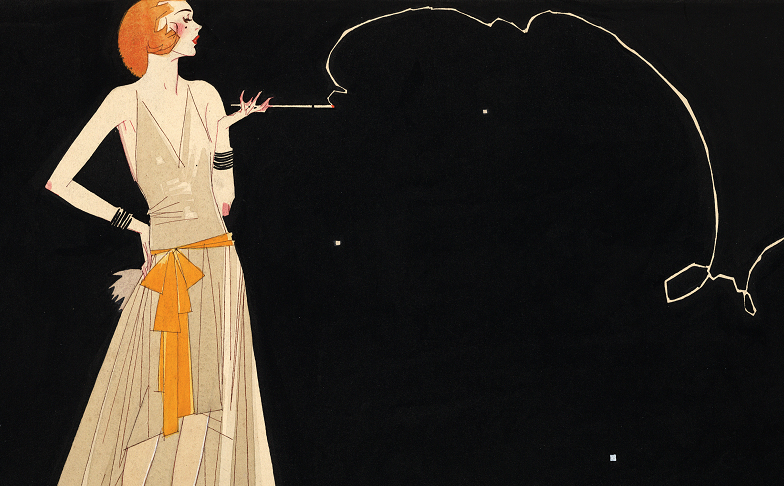 Probably at least partly in response to the horrors of WWI, the "Roaring '20s" became a period of active, flagrant disregard of every social norm and convention. Young men and women threw themselves into orgies of decadence, defied authority, rejected conformity and flaunted a degree of hedonism or pleasure-seeking that seemed to know no bounds. It was a passionate reaction, an effort to escape from the memories of the war, an expression of disillusion with governments and the national leaders who had enabled such a war to happen in the first place. Revelers felt themselves powerless to change the world that had controlled them so badly, so their response was, in effect, to risk their own self-destruction.
Many writers and artists of this period expressed their disillusion by leaving America and taking up residence in artistic communities that developed in post-war Europe. Having lost hope in the American ideal, they sought escape by immersion in their art and pursued a number of experimental and nontraditional forms in their works. The young artists of this period are, therefore, often referred to as "The Lost Generation" – a generation that seemed to have lost hope in the future of America and of themselves. Their works were alternately outlandish and brooding, and a theme of questioning everything in and about life began to take clearer shape.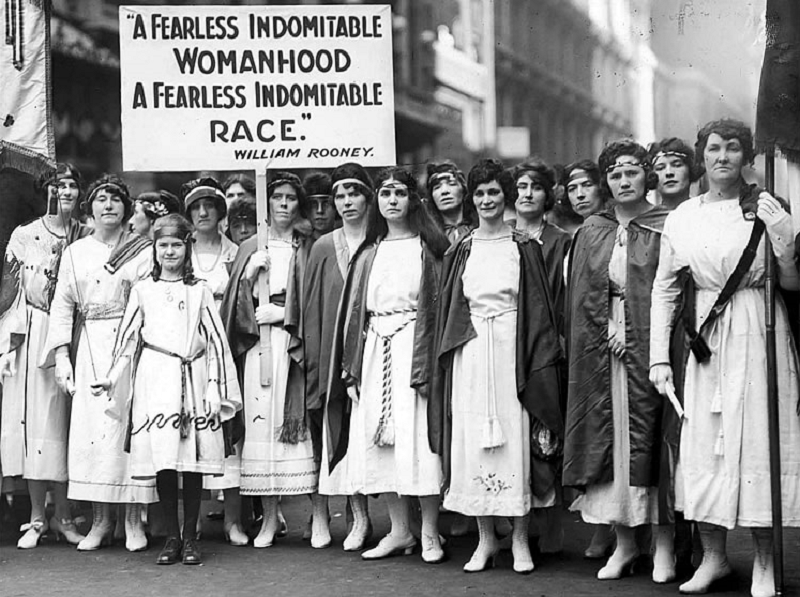 The Wall Street Crash of 1929 put an end to the social outbursts but did not dampen all of the social reform movements that had been quietly brewing since before the turn of the century. Women's suffrage and the imposition of Prohibition were powerful issues coming to the forefront of American political life, as were the ending of child labor and the establishment of labor unions. With the national and global economies in ruins, the time was ripe for every form of social upheaval and these, too, were expressed in the literature of this period. More questions were asked about life in America; fewer answers were found.
With the election of Franklin D. Roosevelt as president in 1932, America began its painfully slow ascent out of the financial, social and political abyss of the previous decade, experimenting with a continuous series of personal and social improvement programs that focused national attention away from the negative aspects of reality and onto a trajectory of new hope and new opportunities for all. Women had won the right to vote in 1920 and by the 1930s they were increasingly active in American political and social reform movements, particularly to address poverty and to promote Civil Rights for African-Americans and for women. More and more, women became the representatives of their causes and the literary historians of the times. Likewise,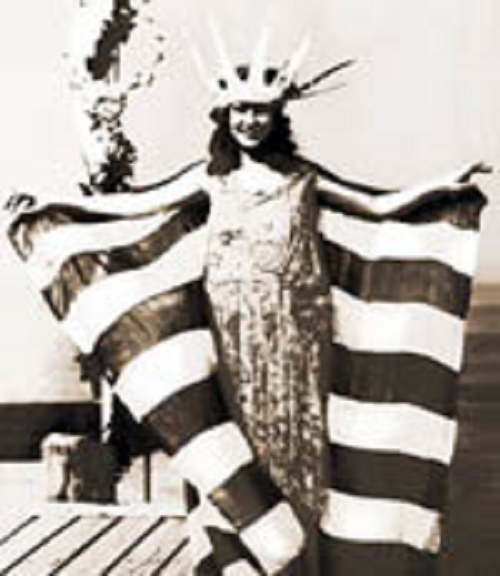 the voices of African-Americans were beginning to be heard and appreciated in the works of a growing number of authors who, breaking from the tradition of the slave narrative, began sharing their experiences and perspectives as citizens of a nation that still did not quite accept them on equal terms with the rest.
The advent of World War II ultimately hastened the end of the Depression Era but slowed the momentum of social reform in America as all attention and resources had to be focused instead on the war effort. America's participation in (and funding of) the fight against Fascism in Europe and in Japan resulted in the nation achieving the status of world leader and a political power to be reckoned with – a status that had both positive and negative consequences for Americans and for the rest of the world. The national identity was once again refined to present Americans as global saviors and rescuers; it didn't take long for American authors to identify the flaws in that façade and either question, defend or apologize for them in their literary works.
Modernist Literature
The following authors in our database represent the Modernist Period of American Literature:
Aiken, Conrad

(1889-1973)

Lindsay, Vachel

(1879-1931)

Anderson, Sherwood

(1876-1941)

Lovecraft, H.P.

(1890-1937)

Austin, Mary

(1868-1934)

Lowell, Amy

(1874-1925)

Barnes, Djuna

(1892-1982)

Loy, Mina

(1882-1966)

Benet, Stephen Vincent

(1898-1943)

MacLeish, Archibald

(1892-1982)

Bishop, John Peale

(1892-1944)

Masters, Edgar Lee

(1868-1950)

Black Elk

(1863-1950)

McNickle, D'Arcy

(1904-1977)

Bogan, Louise

(1897-1970)

Mencken, H.L.

(1880-1956)

Bourne, Randolph

(1886-1918)

Millay, Edna St. Vincent

(1892-1950)

Boyle, Kay

(1902-1992)

Moore, Marianne

(1887-1972)

Bryant, Louise

(1885-1936)

Mourning Dove

(1888-1936)

Buck, Pearl S.

(1892-1973)

Parker, Dorothy

(1893-1967)

Burroughs, Edgar Rice

(1875-1950)

Porter, Katherine Anne

(1890-1980)

Bynner, Witter

(1881-1968)

Pound, Ezra

(1885-1972)

Cabell, James Branch

(1879-1958)

Ransom, John Crowe

(1888-1974)

Caldwell, Erskine

(1903-1987)

Rawlings, Marjorie Kinnon

(1896-1953)

Cather, Willa

(1873-1947)

Redding, J. Saunders

(1906-1988)

Connell, Richard

(1893-1949)

Reed, John

(1887-1920)

Crane, Hart

(1899-1932)

Reznikoff, Charles

(1894-1976)

Cummings, E.E.

(1894-1962)

Roberts, Elizabeth Madox

(1881-1941)

Doolittle, Hilda (HD)

(1886-1961)

Robinson, Edwin Arlington

(1869-1935)

Dos Passos, John

(1896-1970)

Sandburg, Carl

(1878-1967)

Eberhart, Richard

(1904-2005)

Schwartz, Delmore

(1913-1966)

Eliot, T.S.

(1888-1965)

Sinclair, Upton

(1878-1968)

Farrell, James T.

(1904-1979)

Stein, Gertrude

(1874-1946)

Faulkner, William

(1897-1962)

Steinbeck, John

(1902-1968)

Ferber, Edna

(1887-1968)

Stevens, Wallace

(1879-1955)

Fitzgerald, F. Scott

(1896-1940)

Tarkington, Booth

(1869-1946)

Francis, Robert

(1901-1987)

Tate, Allen

(1899-1979)

Frost, Robert

(1874-1963)

Teasdale, Sara

(1884-1933)

Glasgow, Ellen

(1873-1945)

Thurber, James

(1894-1961)

Gold, Michael

(1893-1967)

Warren, Robert Penn

(1905-1989)

Goldman, Emma

(1869-1940)

Wells-Barnett, Ida B.

(1862-1931)

Gordon, Caroline

(1895-1981)

West, Nathanael

(1903-1940)

Grey, Zane

(1872-1939)

Wharton, Edith

(1862-1938)

Hemingway, Ernest

(1899-1961)

Williams, William Carlos

(1883-1963)

Hope, Laura Lee (Stratemeyer Syndicate)

(various)

Wister, Owen

(1860-1938)

Howard, Robert E.

(1906-1936)

Wolfe, Thomas

(1900-1938)

Jeffers, Robinson

(1887-1962)

Wright, Richard

(1908-1960)

Lardner, Ring

(1885-1933)

Wylie, Elinor

(1885-1928)

Lewis, Sinclair

(1885-1951)

Yezierska, Anzia

(1880-1970)
Click on any of the above names to open the corresponding biographical essay.
Click on the red book icon

to the left of any name in the list to access that author's bibliography and our collection of direct links available for the associated titles as hosted by a wide variety of professional and academic Web sites.
---
Are there other authors you think should be included in this category?
Let us know and we'll try to add them whenever possible.
---
Register now for a Free Membership to CurricuLit.com and you will receive notices of special features and updates as they become available.