Author Biographies 9
Theodore Dreiser
1871-1945
Theodore Herman Albert Dreiser (August 27, 1871-December 28, 1945) was an American novelist and journalist of the Naturalist school. His novels often featured main characters who succeeded at their objectives despite a lack of a firm moral code, and literary situations that more closely resemble studies of nature than tales of choice and agency. Dreiser's best known novels include Sister Carrie (1900) and An American Tragedy (1925).
Dreiser was born in Terre Haute, Indiana, to Sarah and John Paul Dreiser, a strict Catholic family. After graduating from High School in Warsaw, Indiana, he attended Indiana University in the years 1889-1890 before dropping out. Within several years, he was writing for The Chicago Globe newspaper and then The St. Louis Globe-Democrat.
His first novel, Sister Carrie, published in 1900, tells the story of a woman who flees her country life for the city (Chicago) and there lives a life far from a Victorian ideal. He witnessed a lynching in 1893 and wrote the short story, "Nigger Jeff," which appeared in Ainslee's Magazine in 1901. His second novel, Jennie Gerhardt, was published in 1911.
His first commercial success was An American Tragedy, published in 1925. Already in 1892, when Dreiser began work as a newspaperman, he had begun "to observe a certain type of crime in the United States that proved very common. It seemed to spring from the fact that almost every young person was possessed of an ingrown ambition to be somebody financially and socially." Dreiser claimed to have collected such stories every year between 1895 and 1935. The 1906 murder of Grace Brown by Chester Gillette eventually became the basis for An American Tragedy.
Though primarily known as a novelist, Dreiser published his first collection of short stories, Free and Other Stories, in 1918. Other works include: Trilogy of Desire, which was based on the life of the Chicago streetcar tycoon Charles Tyson Yerkes and was composed as The Financier (1912), The Titan (1914) and The Stoic. The last was published posthumously in 1947.
Dreiser was a committed socialist and wrote several nonfiction books about political issues. These included Dreiser Looks at Russia (1928), the result of his 1927 trip to the Soviet Union, and two books presenting a critical perspective of capitalist America: Tragic America (1931) and America Is Worth Saving (1941).
Dreiser died on December 28, 1945, in Hollywood at the age of 74.
Source: http://en.wikipedia.org/wiki/Theodore_Dreiser
Press your browser's BACK button to return to the previous page.
John Dryden
1631-1700
John Dryden (1631-1700) was an English poet, literary critic, dramatist and leader in Restoration comedy. He was born in Aldwinkle, Northamptonshire, England, the eldest of 14 children of Erasmus Dryden (c. 1602-1654) and Mary Pickering (d. 1676).
Dryden was a King's scholar studying the classics at Westminster. He contributed to the collection of tributes to honor Henry, Lord Hastings, an elegy in Lachrymae Musarum (1649). He entered Trinity College, Cambridge, in 1650, graduating in February 1654, the same year his father died. While living in London in 1657, Dryden started working with the civil service and began in earnest writing plays of heroic tragedy and satires of varying success. Heroic Stanzas (1658), on the death of Oliver Cromwell, is his first important work. With the protectorate crumbling, Dryden sought other work, including writing for a bookseller. With the return of Charles II, he celebrated the king's divine right with, among other works, his poem, "Astraea Redux" (1660). "To His Sacred Majesty, a Panegyrick on his Coronation" (1661) came next, Dryden courting favor with the new regime that would later bring allegations of insincere and self-serving allegiance.
His first play, The Wild Gallant, was first staged in 1662. The Rival Ladies (1663) also had Spanish influences. His first successful play, written in heroic couplets, was The Indian Emperor (1665). The same year of the Great Fire in London, "Annus Mirabilis" (1666) celebrates the English Navy's victory over the Dutch. "The Maiden Queen," composed in blank verse, rhyming couplets and prose, and "The Assignation, or Love in a Nunnery," were produced in 1667. "An Essay of Dramatic Poesy" (1668) was written two years after the Restoration with the reopening of the theatres. Dryden entered into a contract in 1668 with the King's Theatre Company in which he would produce three plays a year. For his efforts, the Archbishop of Canterbury awarded him an M.A. in 1668. The same year, he became Poet Laureate and, in 1670, Royal Historiographer, which would provide a stable income for him.
The play, Marriage A-la-Mode (1672), was followed by his unsuccessful work on the theme of Paradise Lost, The State of Innocence, staged in 1674. After 1676, he began to use blank verse and produced his best play, All for Love in 1678.
"Absalom and Achitophel," Dryden's allegorical poem, appeared in 1681 and his didactic poem, "Religio Laici" (1682), followed, which argues the case for Anglicanism. "Threnodia Angustalis" (1685) is an ode to Charles II. "The Hind and the Panther" (1687) marked Dryden's final conversion to Roman Catholicism.
After the Revolution of 1688, he lost his Laureateship with the accession of William III. Refusing to take an oath of allegiance, his politics and religion left him out of favor with the court and his sole source of income was from his plays and translations of poetry from Latin and Greek. The tragi-comedy Don Sebastian (1690) was on a par with All for Love. Another tragi-comedy, Love Triumphant (1694), would be his last play. Included in his ensuing critical essays was "A Discourse Concerning the Original and Progress of Satire." Dryden would also take on the massive task of translating the works of Virgil to prose.
John Dryden died on May 12, 1700, from inflammation caused by gout.
Source: http://www.online-literature.com/dryden/
Press your browser's BACK button to return to the previous page.
W.E.B. Du Bois
1868-1963
William Edward Burghardt Du Bois was born February 23, 1868, in Great Barrington, Massachusetts. Du Bois became one of the most successful social activists, scholars and writers of the 20th century. He is descended from African, French and Dutch lineage, hence his name.
He attended Harvard University and in 1895 became the first African-American to receive a doctorate from the school. He became a university professor, a prolific writer and a pioneering social scientist on the topic of Black culture. Du Bois particularly disagreed with Black leaders, such as Booker T. Washington, who urged integration into white society; Du Bois championed global African unity and (especially in later years) separatism. He distilled his views in his famous 1903 book, The Souls of Black Folk.
In 1909, he was a founding member of the NAACP, an organization promoting progress and social equality for Blacks. Du Bois continued for decades as a strong public voice on behalf of African-Americans. In the 1950s, he clashed with the federal government over his support for labor, his public appreciations of the Soviet Union and his demands that nuclear weapons be outlawed.
He emigrated to Ghana in 1961 and became a citizen of that country shortly before his death on August 27, 1963. The Autobiography of W.E.B. Du Bois was published posthumously in 1968.
Source: http://www.answers.com/topic/w-e-b-du-bois
Press your browser's BACK button to return to the previous page.
Daphne du Maurier
1907-1989
Dame Daphne du Maurier, Lady Browning (May 13, 1907-April 19, 1989) was a British author and playwright. Many of her works have been adapted into films, including the novels, Rebecca (which won the Best Picture Oscar in 1941) and Jamaica Inn, as well as the short stories, "The Birds" and "Don't Look Now."
Daphne du Maurier was born in London, the second of three daughters of the prominent actor-manager, Sir Gerald du Maurier, and actress Muriel Beaumont.
The novel, Rebecca, which has been adapted for stage and screen several times, is generally regarded as her masterpiece. Other notable works include The Scapegoat, The House on the Strand and The King's General. Several of her other novels have also been adapted for the screen, including Jamaica Inn, Frenchman's Creek, Hungry Hill and My Cousin Rachel (1951).
Du Maurier wrote three plays. Her first was a successful adaptation of her novel Rebecca, which opened at the Queen's Theatre in London on March 5, 1940. In the summer of 1943, she began writing the autobiographically inspired drama, The Years Between. Better known is her third play, September Tide (1948).
Du Maurier died aged 81 at her home in Cornwall, which had been the setting for many of her books.
Source: http://en.wikipedia.org/wiki/Daphne_du_Maurier
Press your browser's BACK button to return to the previous page.
Friedrich Duerrenmatt
1921-1990
Friedrich Durrenmatt (January 5, 1921-December 14, 1990) was a Swiss author and dramatist. He was a proponent of epic theatre whose plays reflected the recent experiences of World War II. The politically active author's work included avant-garde dramas, philosophically deep crime novels and often macabre satire. Durrenmatt was a member of the Gruppe Olten.
Durrenmatt was born in Konolfingen, in the Emmental (canton of Bern), the son of a Protestant pastor. His grandfather, Ulrich Durrenmatt, was a conservative politician. The family moved to Bern in 1935. Durrenmatt began studies in philosophy and German language and literature at the University of Zurich in 1941, but moved to the University of Bern after one semester. In 1943, he decided to become an author and dramatist and dropped his academic career. In 1945-46, he wrote his first play, It Is Written. On October 11, 1946, he married the actress Lotti Geissler. She died on January 16, 1983, and Durrenmatt was married again in 1984 to another actress, Charlotte Kerr.
In 1990, he gave two famous speeches, one in honor of Vaclav Havel ("Die Schweiz, ein Gefangnis?"/"Switzerland a Prison?") and the other in honor of Mikhail Gorbachev ("Kants Hoffnung"/"Kant's Hope"). Durrenmatt often compared the three Abrahamic religions with Marxism, which he also saw as a religion.
Even if there are several parallels between Durrenmatt and Brecht, Durrenmatt never took a political position but represented a pragmatic philosophy of life. In 1969, he traveled in the U.S., in 1974 to Israel and in 1990 to Auschwitz in Poland.
Durrenmatt died from heart failure on December 14, 1990 in Neuchatel.
Source: http://en.wikipedia.org/wiki/Friedrich_D%C3%BCrrenmatt
Press your browser's BACK button to return to the previous page.
Carol Ann Duffy
1955-
Carol Ann Duffy (born December 23, 1955) is a Scottish poet and playwright. She is Professor of Contemporary Poetry at the Manchester Metropolitan University and was appointed Britain's Poet Laureate in May 2009. She is the first woman, the first Scot and the first openly gay person to hold the position.
Her collections include: Standing Female Nude (1985), winner of a Scottish Arts Council Award; Selling Manhattan (1987), which won a Somerset Maugham Award; Mean Time (1993), which won the Whitbread Poetry Award; and Rapture (2005), winner of the T.S. Eliot Prize. Her poems address issues such as oppression, gender and violence in an accessible language that has made them popular in schools.
Duffy was born to a Roman Catholic family in the Gorbals, a very poor part of Glasgow, the first child of Frank Duffy, an electrical fitter, and May Black. Duffy was educated in Stafford at Saint Austin's RC Primary School (1962-1967), St. Joseph's Convent School (1967-1970) and Stafford Girls' High School (1970-1974), her literary talent encouraged by two English teachers. She was a passionate reader from an early age and always wanted to be a writer, producing poems from the age of 11.
When Duffy was 15, a teacher sent her poems to Outposts, a publisher of pamphlets, where it was read by the bookseller, Bernard Stone, who published some of them. She applied to the University of Liverpool and began a philosophy degree there in 1974. She had two plays performed at the Liverpool Playhouse, wrote a pamphlet, "Fifth Last Song," and received an honors degree in philosophy in 1977. She worked as poetry critic for The Guardian from 1988-1989 and was editor of the poetry magazine, Ambit. In 1996, she was appointed as a lecturer in poetry at Manchester Metropolitan University and later became creative director of its Writing School.
She was appointed as Poet Laureate on May 1, 2009.
Source: http://en.wikipedia.org/wiki/Carol_Ann_Duffy
Press your browser's BACK button to return to the previous page.
Alexandre Dumas (pere)
1802-1870
Alexandre Dumas was born on July 24, 1802, near Soissons, France, the son of a Creole general of the French Revolutionary armies. Dumas was not a very good student, but his handwriting was noticeably beautiful and he studied to work as a notary. He also began writing musical comedies and then historical plays in collaboration with a poet friend named Adolphe de Leuven. Historical subjects, as well as his ability to collaborate, were to be permanent elements of Dumas' work during his career.
Dumas then found work as a secretary to the Duke of Orleans (later King Louis Philippe, 1773-1850) in Paris, France. He read and attended the theater as much as he could during his time off. He was greatly influenced by the works of William Shakespeare (1564-1616) and wrote his first plays in 1825 and 1826. Others followed, with Henri III et sa cour (1829) bringing him great success and popularity. The revolution of 1830 slowed down Dumas' writing and he became a strong supporter of the Marquis de Lafayette. His political activities were viewed unfavorably by the new king, his former boss, and he was forced to leave France for a time. A series of amusing travel books resulted from this period of exile.
When Dumas returned to Paris, he began writing a new series of historical plays. By 1851, he had written alone, or in collaboration with others, more than 20 plays. He also began writing fiction at this time, first short stories and then novels. In collaboration with Auguste Maquet, he wrote Les Trois Mousquetaires (1844; The Three Musketeers), Vingt Ans apres (1845; Twenty Years After) and Le Vicomte de Bragelonne (1850). Le Comte de Monte-Cristo (1846; The Count of Monte Cristo) was also a product of this period.
Dumas worked with many collaborators who helped him with the outlines of his romances. The scale of his "fiction factory" has often been exaggerated. Although at least 1,000 works were published under his own name, most were due to his own hard work and amazing imagination.
Dumas, who had never changed his political opinions, was pleased by the Revolution of 1848 and even ran as a candidate for the Assembly. In 1850, the Theatre-Historique, which he had founded to present his plays, failed. After Napoleon III (1808-1873) took power in 1852, Dumas went to Brussels, Belgium, where his secretary managed to straighten out his affairs to a degree. Here he continued to write constantly.
In 1853, Dumas returned to Paris and began the daily paper, Le Mousquetaire, which was devoted to art and literature. The paper survived until 1857 and Dumas then published the weekly paper, Monte-Cristo. This folded after three years. In 1860, he was named keeper of museums in Naples, Italy. After remaining there for four years, he returned to Paris, where he found himself deep in debt and regularly chased by debt collectors. He also had many women friends who expected – and received – expensive gifts from him.
Working hard to pay his debts, Dumas produced a number of works of lower quality, among them Madame de Chamblay (1863) and Les Mohicans de Paris (1864), which were not very successful.
Dumas pere died in poverty on December 5, 1870.
Source: http://www.notablebiographies.com/De-Du/Dumas-Alexandre.html
Press your browser's BACK button to return to the previous page.
Firoozeh Dumas
1965-
Firoozeh Dumas (b. 1965 in Abadan, Iran) is an Iranian-American writer.
Dumas began to write and submit essays to earn money to go toward college.
At the age of seven, Dumas and her family moved to Whittier, California. She later moved back to Iran and lived in Tehran and Ahvaz. However, she once again immigrated to the United States; first to Whittier, then to Newport Beach, California. Kazem, her father, dominates many of the stories throughout her memoir, Funny in Farsi: A Memoir of Growing Up Iranian in America. She takes pride in her Iranian heritage but, at the same time, mocks her dad's fascination with "freebies" at Costco and television shows like Bowling for Dollars.
Growing up, Dumas struggled to mix with her American classmates, who knew nothing about Iran. She also retells firsthand experiences of prejudice and racism from being Iranian in America during the Iranian Revolution. However, throughout hardships, she emphasizes the significance of family strength and love in her life.
She is also the author of Laughing without an Accent, which is a memoir containing a few stories about her childhood, but mostly stories about her adventures as an adult.
Source: http://en.wikipedia.org/wiki/Firoozeh_Dumas
Press your browser's BACK button to return to the previous page.
Paul Laurence Dunbar
1872-1906
Paul Laurence Dunbar (June 27, 1872-February 9, 1906) was a seminal African-American poet of the late 19th and early 20th centuries.
Dunbar was born near Dayton, Ohio, to parents who had escaped from slavery; his father was a veteran of the American Civil War, having served in the 54th Massachusetts Infantry Regiment and the 5th Massachusetts Colored Cavalry Regiment. His parents instilled in him a love of learning and history. He was a student at an all-white high school, Dayton Central High School, and participated actively as a student. During high school, he was both the editor of the school newspaper and class president, as well as the president of the school literary society. Dunbar had also started the first African-American newsletter in Dayton.
He wrote his first poem at age 6 and gave his first public recital at age 9. Dunbar's first published work came in a newspaper produced by his high school friends, Wilbur and Orville Wright, who owned a printing plant. The Wright Brothers later invested in The Dayton Tattler, a newspaper aimed at the black community, edited and published by Dunbar.
His first collection of poetry, Oak and Ivy, was published in 1892 and attracted the attention of James Whitcomb Riley, the popular "Hoosier Poet." Both Riley and Dunbar wrote poems in both standard English and dialect. His second book, Majors and Minors (1895), brought him national fame and the patronage of William Dean Howells, the novelist, critic and editor of Harper's Weekly. After Howells' praise, his first two books were combined as Lyrics of Lowly Life and Dunbar started on a career of international literary fame. He moved to Washington, D.C., in the LeDroit Park neighborhood. While in Washington, he attended Howard University.
He wrote a dozen books of poetry, four books of short stories, five novels and a play. He also wrote lyrics for In Dahomey, the first musical written and performed entirely by African-Americans to appear on Broadway in 1903. His essays and poems were published widely in the leading journals of the day. His work appeared in Harper's Weekly, The Saturday Evening Post, The Denver Post, Current Literature and a number of other publications.
Dunbar took a job at the Library of Congress in Washington. In 1900, he was diagnosed with tuberculosis and moved to Colorado with his wife on the advice of his doctors. Depression and declining health drove him to a dependence on alcohol, which further damaged his health. He moved back to Dayton to be with his mother in 1904.
Dunbar died from tuberculosis on February 9, 1906, at age 33.
Source: http://en.wikipedia.org/wiki/Paul_Laurence_Dunbar
Press your browser's BACK button to return to the previous page.
William Dunbar
c. 1465-c. 1530
William Dunbar (c. 1465-c. 1530) was a Scottish poet. He was probably a native of East Lothian, as assumed from a satirical reference in the Flyting of Dunbar and Kennedie where, too, it is hinted that he was a member of the noble house of Dunbar.
His name appears in 1477 in the Register of the Faculty of Arts at the University of St. Andrews, among the Determinants or Bachelors of Arts, and in 1479 among the masters of the university. Thereafter he joined the order of Observantine Franciscans, at St. Andrews or Edinburgh, and proceeded to France as a wandering friar. He spent a few years in Picardy, and was still abroad when, in 1491, Bothwell's mission to secure a bride for the young King James IV of Scotland reached the French court.
Dunbar had meanwhile (about 1500) returned to Scotland and had become a priest at court and a royal pensioner. His literary life begins with his attachment to James' household. All that is known of him from this date to his death is derived from the poems or from entries in the royal registers of payments of pension and grants of livery. He is spoken of as the "Rhymer of Scotland" in the accounts of the English privy council dealing with the visit of the mission for the hand of Margaret Tudor, rather because he wrote a poem in praise of London, than because, as has been stated, he held the post of "Makar" (similar to an unpaid poet laureate) at the Scottish court. In 1511, he accompanied the queen to Aberdeen and commemorated her visit in verse. Other pieces, such as the "Orisoun" ("Quhen the Gouernour past in France"), apropos of the setting out of the regent John Stewart, Duke of Albany, are of historical interest, but they tell us little more than that Dunbar was alive. The date of his death is uncertain.
One hundred and one poems have been ascribed to Dunbar. Of these, at least 90 are generally accepted as his: Of the 11 attributed to him it would be hard to say that they should not be considered authentic.
Dunbar's chief allegorical poems are "The Goldyn Targe" and "The Thrissil and the Rois." Dunbar worked on the same theme in a shorter poem, known as "Beauty and the Prisoner." "The Thrissil and the Rois" is a prothalamium in honor of James IV and Margaret Tudor, in which the heraldic allegory is based on the familiar beast-parliament.
The greater part of Dunbar's work is occasional – personal and social satire, complaints, orisons and pieces of a humorous character. His best known orison, usually remembered as "Timor mortis conturbat me," which is repeated as the fourth line of each verse, is titled "Lament for the Makars" and takes the form of a prayer in memory of the medieval Scots poets.
The humorous works show Dunbar at his best and point the difference between him and Chaucer. The best specimen of this work, of which the outstanding characteristics are sheer whimsicality and topsy-turvy humor, is "The Ballad of Kynd Kittok." Dunbar's satire is never the gentle funning of Chaucer: More often it becomes invective. Examples of this type are "The Satire on Edinburgh," "The General Satire," the "Epitaph on Donald Owre" and the powerful vision of "The Dance of the Sevin Deidlie Synnis."
Dunbar has the curious distinction of having been responsible for the first printed use of the word "fuck." His 1503 poem, "Brash of Wowing," includes the lines: "Yit be his feirris he wald haif fukkit:/Ye brek my hairt, my bony ane." The powerful word that Dunbar put into print in 1503 was not decriminalized until 1960.
Source: http://en.wikipedia.org/wiki/William_Dunbar
Press your browser's BACK button to return to the previous page.
Alice Dunbar-Nelson
1875-1935
Alice Ruth Moore Dunbar-Nelson (July 19, 1875-September 18, 1935) was an American poet, journalist and political activist. Among the first generation born free in the South after the Civil War, she was one of the prominent African-Americans involved in the artistic flourishing of the Harlem Renaissance.
Alice Ruth Moore was born in New Orleans to middle-class parents Patricia Wright, a seamstress and former slave, and Joseph Moore, a merchant marine, who were people of color and part of the traditional multiracial Creole community of the city. At a time when fewer than 99 percent of any people went to college, Moore graduated from Straight University (now Dillard University) in 1892 and started work as a teacher in the public school system of New Orleans.
In 1895, her first collection of short stories and poems, Violets and Other Tales, was published by The Monthly Review. About that time, Moore moved to New York. She co-founded and taught at the White Rose Mission (White Rose Home for Girls) in Brooklyn. Beginning a correspondence with the poet and publisher Paul Dunbar, she ended up moving to Washington, D.C., to join him and they married in 1898. Paul Dunbar died in 1906; in 1916 Alice married the poet and civil rights activist, Robert J. Nelson.
Dunbar-Nelson was an activist for African-Americans' and women's rights, especially during the 1920s and 1930s. While she continued to write stories and poetry, she became more politically active in Wilmington and put more effort into numerous articles and journalism on leading topics. In 1915, she was field organizer for the Middle Atlantic states for the woman's suffrage movement.
From about 1920 on, she made a commitment to journalism and was a highly successful columnist, with articles, essays and reviews appearing in newspapers, magazines and academic journals. She was a popular speaker and had an active schedule of lectures through these years.
She moved from Delaware to Philadelphia in 1932 when her husband joined the Pennsylvania Athletic Commission. During this time her health was in decline and she died from a heart ailment on September 18, 1935, at the age of 60. She is interred at the Wilmington and Brandywine Cemetery in Wilmington, Delaware.
Source: http://en.wikipedia.org/wiki/Alice_Dunbar_Nelson
Press your browser's BACK button to return to the previous page.
Robert Duncan
1919-1988
Robert Duncan was born in 1919 in Oakland, California. His childhood experiences shaped and informed his later poetics. Adopted at an early age by a couple who selected him on the basis of his astrological configuration, his adopted parents' chosen religion, theosophy and reverence for the occult was a lasting influence on his poetic vision. Encouraged by a high school English teacher who saw poetry as an essential means of sustaining spiritual vigor, Duncan chose his vocation while still in his teens. He studied at the University of California-Berkeley for two years before leaving California to briefly attend Black Mountain College.
Duncan also lived in New York for a period and made the acquaintance of literary figures like Arthur Miller and Anais Nin. Duncan was drafted in 1941 but discharged after coming out as gay. One of the first literary figures to openly acknowledge his sexuality, Duncan's article, "The Homosexual in Society," appeared in the influential journal, Politics, in 1944. Duncan returned to San Francisco in 1945.
Many of Duncan's best-known poems were shaped by ideas associated with Olson and the Black Mountain School of poetry. Both "projective verse," poetry shaped by the rhythms of the poet's breath, and "composition by field," in which the page becomes a field of language activity beyond its traditional use of margins and spacing, influenced Duncan's poetry from "The Opening of the Field" (1960) onward.
Generally, Duncan advocated a poetry of process, not conclusion.
Known for his anarchic political views, Duncan's work frequently took on political dimensions. Books like Bending the Bow and Groundwork I: After the War attempt to trace the difference between organic and imposed order, and the necessity and scope of an individual's political commitment. In his introduction to Ground Work (2006), the combined edition of After the War and In the Dark, poet Michael Palmer noted the connections between Duncan's politics and his poetics: "War will follow war, within and without. Any opposition to the immediate war must acknowledge its various meanings, the forms of contention that for Duncan are also the source of poesis, poetic making and meaning. The poet is everywhere implicated in such human and metaphysical circumstances. He or she cannot stand apart or above. The poem itself cannot preach without betraying its nature; it must enact."
Robert Duncan died in San Francisco in 1988 after a long battle with kidney disease.
Source: http://www.poetryfoundation.org/bio/robert-duncan
Press your browser's BACK button to return to the previous page.
William Dunlap
1766-1839
William Dunlap (February 1, 1766-September 28, 1839) was a pioneer of the American theater. He was a producer, playwright and actor, as well as a historian. He managed two of New York's earliest and most prominent theaters, the John Street Theatre (from 1796-98) and the Park Theatre (from 1798-1805). He was also an artist, despite losing an eye in childhood.
He was born in Perth Amboy, New Jersey, the son of an Army officer wounded at the Battle of Quebec in 1759. In 1783, he produced a portrait of George Washington, now owned by the United States Senate, and later studied art under Benjamin West in London. After returning to America in 1787, he worked exclusively in the theater for 18 years, resuming painting out of economic necessity in 1805. By 1817, he was a full-time painter.
In his lifetime he produced more than 60 plays, most of which were adaptations or translations from French or German works. A few were original: These were based on American themes and had American characters. However, he is best known for his encyclopedic, three-volume History of the Rise and Progress of the Arts of Design in the United States, which was published in 1834 and is now an invaluable source of information about artists, collecting and artistic life generally in the colonial and federal periods.
Source: http://en.wikipedia.org/wiki/William_Dunlap
Press your browser's BACK button to return to the previous page.
Helen Dunmore
1952-2017
Born in Yorkshire in 1952, Helen Dunmore studied English at York University and taught in Finland for two years before publishing her first book. She worked as a writer, reader, performer and teacher of Poetry and Creative Writing, tutoring residential writing courses for the Arvon Foundation and taking part in the Poetry Society's Writer in Schools scheme. She also taught at the University of Glamorgan, the University of Bristol's Continuing Education Department and for the Open College of the Arts. She reviewed for The Times and The Observer, contributed to arts programs on BBC Radio and was a judge for the T.S. Eliot Prize and the Whitbread Book of the Year award.
Her poetry collections include: The Apple Fall (1983); The Sea Skater (1986), which won the Alice Hunt Bartlett Award in 1987; The Raw Garden (1988) and Short Days, Long Nights: New and Selected Poems (1991).
Her novels include: Zennor in Darkness (1993), winner of the McKitterick Prize; the acclaimed A Spell of Winter (1995); Talking to the Dead (1996); Your Blue-Eyed Boy (1998); and With Your Crooked Heart (1999). The Siege (2001) was shortlisted for both the Whitbread Novel Award and the Orange Prize for Fiction. Mourning Ruby (2003) is a story about memory, love and history, and House of Orphans (2006) is a historical novel set in Finland. She was also the author of two collections of short stories, Love of Fat Men (1997) and Ice Cream (2000).
She wrote a number of books for children, including: Secrets (1994), which won the Signal Poetry Award; and the novels Brother, Brother, Sister, Sister (1999) and The Zillah Rebellion (2001).
Dunmore was a Fellow of the Royal Society of Literature.
In 2017, she published her last book, Birdcage Walk, before writing an article about mortality for The Guardian after she was diagnosed with terminal cancer. Her death was announced on June 5, 2017.
Source: http://www.contemporarywriters.com/authors/?p=auth103
Press your browser's BACK button to return to the previous page.
Lawrence Durrell
1912-1990
Lawrence George Durrell (February 27, 1912-November 7, 1990) was an expatriate British novelist, poet, dramatist and travel writer, though he resisted affiliation with Britain and preferred to be considered cosmopolitan. His most famous work is the tetralogy, The Alexandria Quartet.
Durrell was born in Jallandhar, British India, the eldest son of Indian-born British colonials Louisa and Lawrence Samuel Durrell. He began seriously writing poetry at the age of 15 and his first collection of poetry, Quaint Fragment, was published in 1931.
In 1935, Durrell's first novel, Pied Piper of Lovers, was published. He moved to Corfu, where he composed My Family and Other Animals and the rest of the so-called Corfu Trilogy.
Durrell's first novel of note, The Black Book: An Agon, was published in Paris in 1938. During his years on Corfu, Durrell had made notes for a book about the island, which became Prospero's Cell.
In 1957, he published Justine, the first part of what was to become his most famous work, The Alexandria Quartet. Justine, Balthazar (1958), Mountolive (1958) and Clea (1960) deal with events before and during World War II in the Egyptian city of Alexandria.
Durrell settled in Sommieres, a small village in Languedoc, France, where he purchased a large house standing secluded in its own extensive walled grounds on the edge of the village. Here he wrote The Revolt of Aphrodite, comprising Tunc (1968) and Nunquam (1970), and The Avignon Quintet. Other works from this period are: "Sicilian Carousel," a celebration of that island, "The Greek Islands" and "Caesar's Vast Ghost," which is mainly about Provence, France.
Durrell suffered from emphysema for many years. He died of a stroke at his house in Sommieres in November 1990.
Source: http://en.wikipedia.org/wiki/Lawrence_Durrell
Press your browser's BACK button to return to the previous page.
William Dusinberre
No biographical information available.
Press your browser's BACK button to return to the previous page.
John Sullivan Dwight
1813-1893
John Sullivan Dwight (May 13, 1813-September 5, 1893) was a Unitarian minister, Transcendentalist and America's first influential classical music critic.
Dwight was born in Boston, Massachusetts, the son of John Dwight, M.D. (1773-1852), and Mary Corey. He was thought to be a member of the New England Dwight family through his paternal grandfather, John Dwight Jr. (1740-1816). He graduated from Harvard College in 1832 and then prepared for the Unitarian ministry at Harvard Divinity School, where he graduated in 1836. Dwight was ordained as minister in 1840, but this was not his vocation. Instead he developed a deep interest in music, in particular studying Ludwig van Beethoven's works.
Dwight served as director of the school at the Brook Farm commune, where he also taught music and organized musical and theatrical events. About this time, he began writing a regular column on music.
Brook Farm collapsed financially in 1847, but Dwight set up a cooperative house in Boston and began a career in musical journalism. He married singer Mary Bullard (daughter of Silas Bullar and Mary Ann Barrett) on February 11, 1851. In 1852, he founded Dwight's Journal of Music, which became one of the most respected and influential periodicals of its kind in the country in the mid-19th century. Among the early writers was Alexander Wheelock Thayer, who would become one of the first major music historians in the country. Other contributors included John Knowles Paine, William F. Apthorp, W.S.B. Mathews and C.H. Brittan. In 1855, Dwight translated the carol "O Holy Night" from French.
He died on September 5, 1893 and is buried at Forest Hills Cemetery in Boston.
Source: http://en.wikipedia.org/wiki/John_Sullivan_Dwight
Press your browser's BACK button to return to the previous page.
Charles Alexander Eastman
1858-1939
Charles Alexander Eastman (born Ohiyesa, February 19, 1858-January 8, 1939) was a Native American physician, writer and reformer. He was of Santee Sioux and Anglo-American ancestry. Active in politics and issues on American Indian rights, he also helped found the Boy Scouts of America.
He was named Hakadah at his birth on a Dakota (Santee Sioux) reservation near Redwood Falls, Minnesota. In Dakota, Hakadah means the "pitiful last," as his mother Mary died at his birth. In the tradition of naming to mark life passages, he was later named Ohiye S'a (Dakota for "wins often") after winning a rough game of lacrosse.
During the Dakota War of 1862, Ohiye S'a was separated from his father Wak-anhdi Ota and siblings and they were thought to have died. His maternal grandmother, Stands Sacred (Wakhan Inazin Win), and her family took the boy with them as they fled from the warfare into North Dakota and Manitoba, Canada. Fifteen years later, Ohiyesa was reunited with his father and oldest brother, John, in South Dakota. The father had by then converted to Christianity, after which he took the surname, Eastman, and called himself Jacob. John also converted and took the surname of Eastman. The Eastman family established a homestead in Dakota Territory. Like his father and brother, Ohiyesa accepted Christianity; he took the name Charles Alexander Eastman.
Eastman worked as agency physician for the Bureau of Indian Affairs' (BIA) Indian Health Service on the Pine Ridge Reservation and later at the Crow Creek Reservation, both in South Dakota. He cared for Indians after the Wounded Knee massacre. He later established a private medical practice after being forced out of his position, but was not able to make it succeed financially.
As they were struggling financially, his wife, Elaine Goodale Eastman encouraged him to write some of the stories of his childhood. He published the first two in 1893 and 1894 in St. Nicholas Magazine, which had published earlier poetry of hers. These were collected in his first book.
Between 1894-98, Eastman established 32 Indian groups of the Young Men's Christian Association (YMCA) and created leadership programs and outdoor youth camps. In 1899, he helped recruit students for the Carlisle Indian Industrial School in Pennsylvania.
In 1902, Eastman published a memoir, Indian Boyhood, recounting his first 15 years of life among the Sioux during the waning years of the 19th century. In the following two decades, he wrote 10 more books, mostly concerned with his Native American heritage.
With his fame as an author and lecturer, Eastman promoted the fledgling Boy Scouts and Camp Fire Girls. He advised them how to organize their summer camps and directly managed one of the first Boy Scout camps along the shores of the Chesapeake Bay. In 1911, Eastman was chosen to represent the American Indian at the Universal Races Congress in London. Throughout his speeches and teachings, he emphasized peace and living in harmony with nature.
Eastman built a cabin on the eastern shore of Lake Huron, where he spent his later summers. On January 8, 1939, he died in Detroit of a heart attack at the age of 80 and was buried in an unmarked grave.
Source: http://en.wikipedia.org/wiki/Charles_Eastman
Press your browser's BACK button to return to the previous page.
Richard Eberhart
1904-2005
Richard Ghormley Eberhart (April 5, 1904-June 9, 2005) was an American poet who published more than a dozen books of poetry and approximately 20 works in total. He received the 1966 Pulitzer Prize for Poetry for Selected Poems: 1930-1965 and a National Book Award in 1977 for Collected Poems: 1930-1976.
Eberhart was born in 1904 in Austin, a small town in southeast Minnesota. He grew up on a 40-acre estate called Burr Oaks, since partitioned into hundreds of residential lots. He published a volume of poetry, Burr Oaks, in 1947 and many of his poems reflect his youth in rural America.
Eberhart began college at the University of Minnesota but, following his mother's death from cancer in 1921 – the event that prompted him to begin writing poetry – he transferred to Dartmouth College. After graduation, he worked as a ship's hand, among other jobs, then studied at St. John's College, Cambridge, where I.A. Richards encouraged him to continue writing poetry and where he took a further degree. After serving as private tutor to the son of King Prajadhipok of Siam in 1931-1932, Eberhart pursued graduate study for a year at Harvard University.
His first book of poetry, A Bravery of Earth, was published in London in 1930. It reflected his experiences in Cambridge and his experience as a ship's hand. Reading the Spirit, published in 1937, contains one of his best-known poems, "The Groundhog."
He taught for eight years at the St. Mark's School (1933-1941). In 1945, Eberhart published Poems: New and Selected, containing "The Fury of Aerial Bombardment" and other poems written during his service, including "Dam Neck, Virginia" and "World War." He also edited War and the Poet: An Anthology of Poetry Expressing Man's Reactions to the Present, claiming to be the first collection of poems based on war.
From the early 1950s until his retirement, he dedicated himself to writing poems and teaching at institutions of higher education, including the University of Washington, Brown University, Swarthmore College, Tufts University, Trinity College, University of Connecticut, Columbia University, University of Cincinnati, Wheaton College, Princeton University and Dartmouth College. He taught for 30 years at Dartmouth as professor of English and poet-in-residence, where he was known for his encouragement of young poets.
Eberhart published Undercliff: Poems 1946-1953, containing "Fragment of New York," in 1953. Eberhart wrote a number of dramatic works in the 1950s and early 1960s that were performed regionally. These works included The Apparition, The Visionary Farms, Triptych, The Mad Musicians and Devils and Angels. In 1962, these works were published as Collected Verse Works.
Eberhart was sent to San Francisco by The New York Times to report on the Beat poetry scene. Eberhart wrote a piece published in the September 2, 1956, New York Times Book Review, entitled "West Coast Rhythms," that helped call national attention to the Beat generation and, especially to Allen Ginsberg as the author of Howl, which he called "the most remarkable poem of the young group."
President Dwight Eisenhower appointed Eberhart as a member of the Advisory Committee on the Arts for the National Cultural Centre in 1959. Eberhart was also Poet Laureate Consultant in Poetry to the Library of Congress for 1959-61 and was awarded a Bollingen Prize in 1962.
The Quarry: New Poems, published in 1964, contained letters in verse to W.H. Auden and William Carlos Williams, as well as elegies, lyrics, character sketches and monologues. His Selected Poems, 1930-1965 (1965) won the 1966 Pulitzer Prize for Poetry. Collected Poems, 1930-1976, which appeared in 1976, won the National Book Award in 1977. He was New Hampshire's Poet Laureate from 1979 to 1984 and was elected to the American Academy of Arts and Letters in 1982. Eberhart has also won the Shelley Memorial Award, the Harriet Monroe Memorial Award and the Frost Medal from the Poetry Society of America.
Source: http://en.wikipedia.org/wiki/Richard_Eberhart
Press your browser's BACK button to return to the previous page.
Umberto Eco
1932-2016
Umberto Eco, Knight Grand Cross (January 5, 1932-February 19, 2016), was an Italian semiotician, essayist, philosopher, literary critic and novelist, best known for his novel, The Name of the Rose (Il nome della rosa, 1980). He also wrote academic texts, children's books and many essays. Eco was the founder of the Dipartimento di Comunicazione at the University of San Marino, President of the Scuola Superiore di Studi Umanistici, University of Bologna, member of the Accademia dei Lincei (since November 2010) and an Honorary Fellow of Kellogg College, University of Oxford. His 2011 novel, The Prague Cemetery, was a best-seller.
Eco was born in the city of Alessandria in the region of Piedmont in northern Italy. His father, Giulio, was an accountant before the government called upon him to serve in three wars. During World War II, Umberto and his mother, Giovanna, moved to a small village in the Piedmontese mountainside. Eco received a Salesian education and made references to the order and its founder in his works and interviews.
His father urged Umberto to become a lawyer, but he entered the University of Turin in order to take up medieval philosophy and literature, writing his thesis on Thomas Aquinas and earning his Laurea in philosophy in 1954. After this, Eco worked as a cultural editor for the state broadcasting station, Radiotelevisione Italiana (RAI), and also lectured at the University of Turin (1956-1964). A group of avant-garde artists, painters, musicians and writers he had befriended at RAI (Gruppo 63) became an important and influential component in Eco's future writing career. This was especially true after the publication of his first book in 1956, Il problema estetico in San Tommaso, which was an extension of his doctoral thesis. This also marked the beginning of his lecturing career at his alma mater.
In 1992-1993, Eco was the Norton professor at Harvard University. On May 23, 2002, Eco received an honorary Doctor of Letters from Rutgers University in New Brunswick, New Jersey. Eco was a member of the Italian skeptic organization, CICAP.
Eco died at his Milanese home of pancreatic cancer, from which he had been suffering for two years, on the night of February 19, 2016. At the time of his death at the age of 84, he was a professor emeritus at the University of Bologna, a position that he had held since 2008.
Source: http://en.wikipedia.org/wiki/Umberto_Eco
Press your browser's BACK button to return to the previous page.
Maria Edgeworth
1767-1849
Maria Edgeworth (January 1, 1768-May 22, 1849) was a prolific Irish writer of adults' and children's literature. She was one of the first realist writers in children's literature and was a significant figure in the evolution of the novel in Europe. She held advanced views, for a woman of her time, on estate management, politics and education and corresponded with some of the leading literary and economic writers, including Sir Walter Scott and David Ricardo.
Edgeworth was born at Black Bourton, Oxfordshire. Maria was home-tutored in law, Irish economics and politics, science and literature by her father. She became her father's assistant in managing the Edgeworthtown estate, which had become run down during the family's 1777-1782 absence; she would live and write there for the rest of her life.
Edgeworth's first published work was Letters for Literary Ladies in 1795. Her work, "An Essay on the Noble Science of Self-Justification" (1795), is written for a female audience in which she convinces women that the fair sex is endowed with an art of self-justification and women should use their gifts to continually challenge the force and power of men, especially their husbands, with wit and intelligence. This was followed in 1796 by her first children's book, The Parent's Assistant (which included Edgeworth's celebrated short story, "The Purple Jar").
Practical Education (1798) is a progressive work on education that combines the ideas of Locke and Rousseau with scientific inquiry. Edgeworth asserts that "learning should be a positive experience and that the discipline of education is more important during the formative years than the acquisition of knowledge."
Her first novel, Castle Rackrent (1800), was written and submitted for anonymous publication in 1800. It was an immediate success and firmly established Edgeworth's appeal. Belinda (1801), a three-volume work published in London, was Edgeworth's first full-length novel. Tales of Fashionable Life (1809) is a collection of short stories that often focus on the life of a woman.
Following an anti-Semitic remark in The Absentee, Edgeworth received a letter from an American Jewish woman named Rachel Mordecai in 1815 complaining about Edgeworth's depiction of Jews. In response, Harrington (1817) was written as an apology to the Jewish community. The novel was a fictitious autobiography about overcoming anti-Semitism and includes the first sympathetic Jewish character in an English novel. Helen (1834) is Maria Edgeworth's final novel.
After her father's death in 1817, she edited his memoirs and extended them with her biographical comments. She was an active writer to the last. She worked strenuously for the relief of the famine-stricken Irish peasants during the Irish Potato Famine (1845-1849). She wrote Orlandino for the benefit of the Relieve Fund. Her letters to the Quaker Relief Committee provide a vivid account of the desperate plight facing the tenants in Edgeworthstown, the extreme conditions under which they lived and the struggle to obtain whatever aid and assistance she could to alleviate their plight.
After a visit to see her relations in Trim, Maria, now in her 80s, began to feel heart pains and died suddenly of a heart attack in Edgeworthstown on May 22, 1849.
Source: http://en.wikipedia.org/wiki/Maria_Edgeworth
Press your browser's BACK button to return to the previous page.
Margaret Edson
1961-
Margaret Edson (born July 4, 1961, Washington, D.C.) is an American playwright. As a child, she wrote and acted in amateur plays with neighborhood friend, Julia Louis-Dreyfus. She graduated with a B.A. in Renaissance History from Smith College and received a master's degree in English literature from Georgetown University. Her jobs have included being a bicycle shop sales clerk and a volunteer ESL teacher.
Edson's first play was Wit, produced in 1995 at South Coast Repertory in California. At the time of its first New York production in late 1998, Edson was a kindergarten teacher at Centennial Place Elementary School (Atlanta, Georgia). Edson has written a second play, Satisfied, whose subject is "country-gospel radio in Kentucky."
As of December 30, 2011 Edson teaches 6th grade social studies at Inman Middle School in Atlanta, Georgia.
Source: http://en.wikipedia.org/wiki/Margaret_Edson
Press your browser's BACK button to return to the previous page.
Jonathan Edwards
1703-1758
Jonathan Edwards was born in East Windsor, Connecticut, to Timothy Edwards, pastor of East Windsor, and Esther Edwards. The only son in a family of 11 children, he entered Yale in September 1716 when he was not yet 13 and graduated four years later (1720) as valedictorian. He received his master's degree three years later.
As a youth, Edwards was unable to accept the Calvinist sovereignty of God. He once wrote, "From my childhood up my mind had been full of objections against the doctrine of God's sovereignty … It used to appear like a horrible doctrine to me." However, in 1721, he came to the conviction, one he called a "delightful conviction." He was meditating on 1 Timothy 1:17, and later remarked, "As I read the words, there came into my soul, and was as it were diffused through it, a sense of the glory of the Divine Being; a new sense, quite different from any thing I ever experienced before … I thought with myself, how excellent a Being that was, and how happy I should be, if I might enjoy that God, and be rapt up to him in heaven; and be as it were swallowed up in him for ever!" From that point on, Edwards delighted in the sovereignty of God. Edwards later recognized this as his conversion to Christ.
In 1727, he was ordained minister at Northampton and assistant to his maternal grandfather, Solomon Stoddard. He was a student minister, not a visiting pastor, his rule being 13 hours of study a day. In the same year, he married Sarah Pierpont, then age 17, daughter of James Pierpont (1659-1714), a founder of Yale, originally called the Collegiate School. In total, Jonathan and Sarah had 11 children.
Solomon Stoddard died on February 11, 1729, leaving to his grandson the difficult task of the sole ministerial charge of one of the largest and wealthiest congregations in the colony. Throughout his time in Northampton his preaching brought remarkable religious revivals. Jonathan Edwards was a key figure in what has come to be called the First Great Awakening of the 1730s and 1740s.
Yet, tensions flamed as Edwards would not continue his grandfather's practice of open communion. Stoddard, his grandfather, believed that communion was a "converting ordinance." Surrounding congregations had been convinced of this and, as Edwards became more convinced that this was harmful, his public disagreement with the idea caused his dismissal in 1750.
Edwards then moved to Stockbridge, Massachusetts, then a frontier settlement, where he ministered to a small congregation and served as missionary to the Housatonic Indians. There, having more time for study and writing, he completed his celebrated work, The Freedom of the Will (1754).
Edwards was elected president of the College of New Jersey (later Princeton University) in early 1758. He was a popular choice, for he had been a friend of the college since its inception and was the most eminent American philosopher-theologian of his time. On March 22, 1758, he died of fever at the age of 54 following experimental inoculation for smallpox and was buried in the President's Lot in the Princeton cemetery beside his son-in-law, Aaron Burr.
Source: http://www.ccel.org/e/edwards/
Press your browser's BACK button to return to the previous page.
Dave Eggers
1970-
Dave Eggers (born March 12, 1970) is an American writer, editor and publisher. He is known for the best-selling memoir, A Heartbreaking Work of Staggering Genius, and for his more recent work as a screenwriter. He is also the co-founder of the literacy project, 826 Valencia.
Eggers was born in Boston, Massachusetts, one of four siblings. His father was John K. Eggers, an attorney, and his mother, Heidi McSweeney Eggers, was a school teacher. When Eggers was still a child, the family moved to the upscale suburb of Lake Forest, near Chicago. Eggers attended the University of Illinois at Urbana-Champaign, intending to get a degree in journalism, but his studies were interrupted by the deaths of both of his parents in 1991-1992 – his father in 1991 from brain and lung cancer, and his mother in January 1992 from stomach cancer. Both were in their 50s.
Eggers began writing as a Salon.com editor and founded Might magazine, while also writing a comic strip called Smarter Feller (originally Swell) for SF Weekly. His first book was a memoir (with fictional elements), A Heartbreaking Work of Staggering Genius (2000), which focused on the author's struggle to raise his younger brother in San Francisco following the deaths of both of their parents.
In 2002, Eggers published his first novel, You Shall Know Our Velocity, a story about a frustrating attempt to give away money to deserving people while haphazardly traveling the globe. He has since published a collection of short stories, How We Are Hungry, and three politically themed serials for Salon.com.
In November 2005, Eggers published Surviving Justice: America's Wrongfully Convicted and Exonerated, a book of interviews with former prisoners sentenced to death and later exonerated. Eggers' 2006 novel, What Is the What: The Autobiography of Valentino Achak Deng, was a finalist for the 2006 National Book Critics Circle Award for Fiction. Eggers also edits the Best American Nonrequired Reading series, an annual anthology of short stories, essays, journalism, satire and alternative comics.
Source: http://en.wikipedia.org/wiki/Dave_Eggers
Press your browser's BACK button to return to the previous page.
Barbara Ehrenreich
1941-
Barbara Ehrenreich (born August 26, 1941, Butte, Montana) is an American feminist, democratic socialist and political activist who describes herself as "a myth buster by trade" and has been called "a veteran muckraker" by The New Yorker. During the 1980s and early 1990s, she was a prominent figure in the Democratic Socialists of America. She is a widely read and award-winning columnist, essayist and author of 21 books.
Ehrenreich studied chemistry at Reed College, graduating in 1963. In 1968, she received a Ph.D in cellular immunology from Rockefeller University.
After completing her doctorate, Ehrenreich did not pursue a career in science. Instead, she worked first as an analyst with the Bureau of the Budget in New York City and the Health Policy Advisory Center, and later as an assistant professor at the State University of New York. In 1972, Ehrenreich began co-teaching a course about women and health with feminist journalist and academic Deirdre English. Through the rest of the '70s, Ehrenreich worked mostly in health-related research, advocacy and activism, including co-writing, with English, several feminist books and pamphlets about the history and politics of women's health.
Throughout her career, Ehrenreich has worked as a freelance writer and is best known for her nonfiction reportage, book reviews and social commentary. Ehrenreich is perhaps best known for her 2001 book, Nickel and Dimed: On (Not) Getting By in America.
Ehrenreich is currently an honorary co-chair of the Democratic Socialists of America. She also serves on the NORML Board of Directors, the Institute for Policy Studies Board of Trustees and The Nations Editorial Board. She has served on the editorial boards of Social Policy, Ms., Mother Jones, Seven Days, Lear's, The New Press and Culturefront and as a contributing editor to Harper's.
Source: http://en.wikipedia.org/wiki/Barbara_Ehrenreich
Press your browser's BACK button to return to the previous page.
Nawal El Saadawi
1931-
Nawal El Saadawi (born October 27, 1931) is an Egyptian feminist writer, activist, physician and psychiatrist. She has written many books on the subject of women in Islam, paying particular attention to the practice of female genital mutilation in her society.
Saadawi was born in the small village of Kafr Tahla, the eldest of nine children. She graduated as a medical doctor in 1955 from Cairo University. Through her medical practice she observed women's physical and psychological problems and connected them with oppressive cultural practices, patriarchal oppression, class oppression and imperialist oppression.
While working as a doctor in her birthplace of Kafr Tahla, she observed the hardships and inequalities faced by rural women. After attempting to protect one of her patients from domestic violence, Saadawi was summoned back to Cairo. She eventually became the Director of Public Health.
In 1972, she published Al-Mar'a wa Al-Jins (Woman and Sex), confronting and contextualizing various aggressions perpetrated against women's bodies, including female circumcision, which became a foundational text of second-wave feminism. As a consequence of the book, as well as her political activities, Saadawi was dismissed from her position at the Ministry of Health. Similar pressures cost her a later position as chief editor of a health journal and as Assistant General Secretary in the Medical Association in Egypt. From 1973 to 1976, she worked on researching women and neurosis in the Ain Shams University's Faculty of Medicine. From 1979 to 1980 she was the United Nations Advisor for the Women's Programme in Africa (ECA) and Middle East (ECWA).
Long viewed as controversial and dangerous by the Egyptian government, in 1981 Saadawi helped publish a feminist magazine, Confrontation, and was imprisoned in September by President Anwar al-Sadat. She was released later that year, one month after his assassination.
Saadawi began writing early in her career. Her earliest works include a selection of short stories, I Learned Love (1957), and the novel, Memoirs of a Woman Doctor (1958). She has since written numerous novels and short stories. Other works include: The Hidden Face of Eve, God Dies by the Nile, The Circling Song, Searching, The Fall of the Imam and Woman at Point Zero.
Source: http://en.wikipedia.org/wiki/Nawal_El_Saadawi
Press your browser's BACK button to return to the previous page.
George Eliot
1819-1880
Mary Ann Evans was born November 22, 1819, in Warwickshire, England, to Robert Evans, an estate agent, or manager, and Christiana Pearson. She lived in a comfortable home, the youngest of three children. she completed her schooling when she was 16 years old.
In her 20s, she devoted herself to translating these works from the German language to English for the English public. She published her translation of David Strauss' Life of Jesus in 1846 and her translation of Ludwig Andreas Feuerbach's Essence of Christianity in 1854.
In 1851, Evans became an editor of The Westminster Review, a sensible and open-minded journal.
In the same period, Evans turned her powerful mind from scholarly and critical writing to creative work. In 1857, she published a short story, "Amos Barton," and took the pen name "George Eliot" in order to prevent the discrimination that women of her era faced. After collecting her short stories in Scenes of Clerical Life (1858), Eliot published her first novel, Adam Bede (1859). Eliot's next novel, The Mill on the Floss (1860), shows strong traces of her childhood and youth in small-town and rural England. In 1861, she published a short novel, Silas Marner.
In 1860 and 1861, Eliot lived abroad in Florence, Italy, and studied Renaissance history and culture. She wrote a historical novel, Romola (published 1862-1863), set in Renaissance Florence. Her next novel, Felix Holt, was published in 1866.
Eliot did not publish any novels for some years after Felix Holt. Then, in 1871 and 1872, Eliot published her masterpiece, Middlemarch, a broad understanding of human life. Eliot's last novel was Daniel Deronda (1874-1876).
She died in London on December 22, 1880.
Source: http://www.notablebiographies.com/Du-Fi/Eliot-George.html
Press your browser's BACK button to return to the previous page.
T.S. Eliot
1888-1965
Thomas Stearns Eliot was born in Missouri on September 26, 1888. He lived in St. Louis during the first 18 years of his life and attended Harvard University. In 1910, he left the United States for the Sorbonne, having earned both undergraduate and master's degrees and having contributed several poems to The Harvard Advocate.
After a year in Paris, he returned to Harvard to pursue a doctorate in philosophy, but returned to Europe and settled in England in 1914. The following year, he married Vivienne Haigh-Wood and began working in London, first as a teacher and later for Lloyd's Bank.
It was in London that Eliot came under the influence of his contemporary, Ezra Pound, who recognized his poetic genius at once and assisted in the publication of his work in a number of magazines, most notably "The Love Song of J. Alfred Prufrock" in Poetry in 1915. His first book of poems, Prufrock and Other Observations, was published in 1917 and immediately established him as a leading poet of the avant-garde. With the publication of The Waste Land in 1922, now considered by many to be the single most influential poetic work of the 20th century, Eliot's reputation began to grow to nearly mythic proportions; by 1930, and for the next 30 years, he was the most dominant figure in poetry and literary criticism in the English-speaking world.
As a poet, he transmuted his affinity for the English metaphysical poets of the 17th century (most notably John Donne) and the 19th century French symbolist poets (including Baudelaire and Laforgue) into radical innovations in poetic technique and subject matter. His poems in many respects articulated the disillusionment of a younger post-World War I generation with the values and conventions – both literary and social – of the Victorian era. As a critic, also, he had an enormous impact on contemporary literary taste, propounding views that, after his conversion to orthodox Christianity in the late 1930s, were increasingly based in social and religious conservatism. His major later poems include "Ash Wednesday" (1930) and "Four Quartets" (1943); his books of literary and social criticism include The Sacred Wood (1920), The Use of Poetry and the Use of Criticism (1933), After Strange Gods (1934) and Notes Towards the Definition of Culture (1940). Eliot was also an important playwright, whose verse dramas include Murder in the Cathedral, The Family Reunion and The Cocktail Party.
He became a British citizen in 1927; long associated with the publishing house of Faber & Faber, he published many younger poets and eventually became director of the firm. After a notoriously unhappy first marriage, Eliot separated from his first wife in 1933 and was married to Valerie Fletcher in 1956.
T.S. Eliot received the Nobel Prize for Literature in 1948. He died in London in 1965.
Source: http://www.poets.org/poet.php/prmPID/18
Press your browser's BACK button to return to the previous page.
Queen Elizabeth I
1533-1603
Elizabeth I (September 7, 1533-March 24, 1603) was queen regnant of England and Ireland from November 17, 1558 until her death. Sometimes called The Virgin Queen, Gloriana or Good Queen Bess, Elizabeth was the fifth and last monarch of the Tudor dynasty. The daughter of Henry VIII, she was born a princess but her mother, Anne Boleyn, was executed two and a half years after her birth and Elizabeth was declared illegitimate. Her half-brother, Edward VI, bequeathed the crown to Lady Jane Grey, cutting his half-sisters out of the succession. His will was set aside, Lady Jane Grey was executed and, in 1558, Elizabeth succeeded the Catholic Mary I, during whose reign she had been imprisoned for nearly a year on suspicion of supporting Protestant rebels.
Elizabeth set out to rule by good counsel and she depended heavily on a group of trusted advisers led by William Cecil, Baron Burghley. One of her first moves as queen was the establishing of an English Protestant church, of which she became the Supreme Governor. This Elizabethan Religious Settlement later evolved into today's Church of England. It was expected that Elizabeth would marry and produce an heir so as to continue the Tudor line. She never did, however, despite numerous courtships.
In government, Elizabeth was more moderate than her father and half-siblings had been. One of her mottoes was "video et taceo" ("I see and say nothing"). In religion she was relatively tolerant, avoiding systematic persecution. After 1570, when the pope declared her illegitimate and released her subjects from obedience to her, several conspiracies threatened her life. All plots were defeated, however, with the help of her ministers' secret service. Elizabeth was cautious in foreign affairs, moving between the major powers of France and Spain. She only half-heartedly supported a number of ineffective, poorly resourced military campaigns in the Netherlands, France and Ireland. In the mid-1580s, war with Spain could no longer be avoided and, when Spain finally decided to invade and conquer England in 1588, the defeat of the Spanish Armada associated her with what is popularly viewed as one of the greatest victories in English history.
Elizabeth is acknowledged as a charismatic performer and a dogged survivor, in an age when government was ramshackle and limited and when monarchs in neighboring countries faced internal problems that jeopardized their thrones. After the short reigns of Elizabeth's brother and sister, her 44 years on the throne provided welcome stability for the kingdom and helped forge a sense of national identity.
Source: http://en.wikipedia.org/wiki/Elizabeth_I_of_England
Press your browser's BACK button to return to the previous page.
Bret Easton Ellis
1964-
Bret Easton Ellis (born on March 7, 1964, in Los Angeles, California) is an American novelist and short story writer.
Ellis' first novel, Less Than Zero, a tale of disaffected, rich teenagers of Los Angeles, was praised by critics and sold well. He moved back to New York City in 1987 for the publication of his second novel, The Rules of Attraction. This novel, which follows a group of sexually promiscuous college students, sold fairly well, though Ellis admits he felt he had "fallen off," after the novel failed to match the success of his debut effort. His most controversial work is the graphically violent, American Psycho.
His collection of short stories, The Informers, was published in 1994. It contains vignettes of wayward Los Angeles characters ranging from rock stars to vampires, mostly written while Ellis was in college, and so has more in common with the style of Less Than Zero.
After years of struggling with it, Ellis released his fourth novel, Glamorama, in 1998. Glamorama is set in the world of high fashion, following a male model who becomes entangled in a bizarre terrorist organization composed entirely of other models. Ellis' novel, Lunar Park (2005), uses the form of a celebrity memoir to tell a ghost story about the novelist "Bret Easton Ellis" and his chilling experiences in the apparently haunted home he shares with his wife and son.
Imperial Bedrooms (2010) follows the characters of Less Than Zero 25 years later; it combines the violence of American Psycho and the postmodernity of Lunar Park with the unaltered ennui of Ellis' debut novel.
Source: http://en.wikipedia.org/wiki/Bret_Easton_Ellis
Press your browser's BACK button to return to the previous page.
Joseph J. Ellis
1943-
Joseph John Ellis (born July 18, 1943, in Washington, D.C.) is a Professor of History at Mount Holyoke College who has written histories on the founding generation of American presidents. His book, Founding Brothers: The Revolutionary Generation (2000), received the Pulitzer Prize for History in 2001. He also wrote American Sphinx: The Character of Thomas Jefferson (1996).
He received his B.A. from the College of William and Mary, where he was initiated into Theta Delta Chi. He earned his M.A. and Ph.D. from Yale University in 1969. He served in the U.S. Army and also taught at West Point until 1972.
That year, Ellis joined the faculty at Mount Holyoke College. He is the former dean of faculty at Mount Holyoke.
Source: http://en.wikipedia.org/wiki/Joseph_Ellis
Press your browser's BACK button to return to the previous page.
Ralph Ellison
1914-1994
Ralph Waldo Ellison (March 1, 1914-April 16, 1994) was an American novelist, literary critic, scholar and writer.
Ellison, named after Ralph Waldo Emerson, was born in Oklahoma City, Oklahoma, to Lewis Alfred Ellison and Ida Millsap. In 1933, Ellison entered the Tuskegee Institute on a scholarship to study music. While he studied music primarily in his classes, he spent increasing amounts of time in the library, reading up on modernist classics. He specifically cited reading The Waste Land as a major awakening moment for him.
After his third year, Ellison moved to New York City to study the visual arts. He studied sculpture and photography. Perhaps Ellison's most important contact would be with the author Richard Wright, with whom he would have a long and complicated relationship. After Ellison wrote a book review for Wright, Wright encouraged Ellison to pursue a career in writing, specifically fiction. The first published story written by Ellison was a short story, "Hymie's Bull." From 1937 to 1944 Ellison had more than 20 book reviews as well as short stories and articles published in magazines such as New Challenge and New Masses.
From 1947 to 1951, he earned some money writing book reviews but spent most of his time working on Invisible Man, published in 1952. The novel won the National Book Award in 1953. In 1958, Ellison took a position teaching American and Russian literature at Bard College and to begin a second novel, Juneteenth. In 1964, Ellison published Shadow and Act, a collection of essays, and began to teach at Rutgers University and Yale University.
Continuing to teach, Ellison published mostly essays. In 1986, his Going to the Territory was published. This is a collection of 17 essays that included insight into Southern novelist William Faulkner and Ellison's friend Richard Wright, as well as the music of Duke Ellington and the contributions of African-Americans to America's national identity.
Ralph Ellison died on April 16, 1994, of pancreatic cancer, and was buried at Trinity Church Cemetery in the Washington Heights neighborhood of New York City.
Source: http://en.wikipedia.org/wiki/Ralph_Ellison
Press your browser's BACK button to return to the previous page.
Buchi Emecheta
1944-2017
Dr. Buchi Emecheta (born July 21, 1944-January 25, 2017) was an African novelist who has published more than 20 books, including Second-Class Citizen (1974), The Bride Price (1976), The Slave Girl (1977) and The Joys of Motherhood (1979). Her themes of child slavery, motherhood, female independence and freedom through education won her considerable critical acclaim and honors, including an Order of the British Empire in 2005.
Florence Onye Buchi Emecheta was born in Lagos, Nigeria, to Igbo parents, Alice (Okwuekwuhe) Emecheta and Jeremy Nwabudinke. Her father was a railway worker in the 1940s. Due to the gender bias of the time, the young Emecheta was initially kept at home while her younger brother was sent to school; but, after persuading her parents to consider the benefits of her education, she spent her early childhood at an all-girls missionary school. Emecheta received a full scholarship to the Methodist Girls School, where she remained until the age of 16, when she married Sylvester Onwordi, a student to whom she had been engaged since she was 11 years old.
Onwordi immediately moved to London to attend university and Emecheta joined him in 1962. She gave birth to five children in six years. It was an unhappy and sometimes violent marriage (as chronicled in her autobiographical writings, such as Second-Class Citizen). To keep her sanity, Emecheta wrote in her spare time; however, her husband was deeply suspicious of her writing and he ultimately burned her first manuscript. At the age of 22, Emecheta left her husband. While working to support her five children alone, she earned a BSc degree in Sociology at the University of London.
She began writing about her experiences of Black British life in a regular column in The New Statesman; a collection of these pieces became her first published book in 1972, In the Ditch.
Following her success as an author, Buchi Emecheta has travelled widely as a visiting professor and lecturer. From 1972 to 1979, she visited several American universities. From 1980 to 1981, she was senior resident fellow and visiting professor of English, University of Calabar, Nigeria. In 1982 she lectured at Yale University and the University of London, as well as holding a fellowship at the University of London in 1986.
Buchi Emecheta suffered a stroke in 2010 and died in London on January 25, 2017, aged 72.
Source: http://en.wikipedia.org/wiki/Buchi_Emecheta
Press your browser's BACK button to return to the previous page.
Ralph Waldo Emerson
1803-1882
Ralph Waldo Emerson (May 25, 1803, in Boston-April 27, 1882, Concord) was a U.S. poet, essayist and lecturer. He was the leading exponent of the Transcendentalist movement. Ordained as a Unitarian minister at Harvard Divinity School, Emerson served just three years before formulating his own spiritual philosophy. His idea of "ideal spirituality" was based on individualism and intuition.
He formulated his philosophy in Nature (1836). The book helped initiate New England Transcendentalism, a movement of which he soon became the leading exponent. In 1834, he moved to Concord, Massachusetts, the home of his friend, Henry David Thoreau. His lectures on the proper role of the scholar and the waning of the Christian tradition caused considerable controversy. In 1840, with Margaret Fuller, he helped launch The Dial, a journal that provided an outlet for Transcendentalist ideas.
He became internationally famous with his Essays (1841, 1844), including "Self-Reliance." Representative Men (1850) consists of biographies of historical figures. The Conduct of Life (1860), his most mature work, reveals a developed humanism and a full awareness of human limitations. His Poems (1847) and May-Day (1867) established his reputation as a major poet.
Source: http://www.biography.com/people/ralph-waldo-emerson-9287153
Press your browser's BACK button to return to the previous page.
Friedrich Engels
1820-1895
Friedrich Engels, the eldest son of a successful German industrialist, was born in Barmen on November 28, 1820. As a young man, his father sent him to England to help manage his cotton factory in Manchester. Engels was shocked by the poverty in the city and began writing an account that was published as Condition of the Working Class in England (1844).
In 1844, Engels began contributing to a radical journal, Franco-German Annals, that was being edited by Karl Marx in Paris. While working on their first article together, "The Holy Family," the Prussian authorities put pressure on the French government to expel Karl Marx from the country. On January 25, 1845, Marx received an order deporting him from France. Marx and Engels decided to move to Belgium, a country that permitted greater freedom of expression than any other European state.
Engels and Marx began writing a pamphlet together. Based on a first draft produced by Engels, called "The Principles of Communism," Marx finished the 12,000-word pamphlet in six weeks. Unlike most of Marx's work, it was an accessible account of communist ideology.
The Communist Manifesto was published in February 1848. The following month, the government expelled Engels and Marx from Belgium. Marx and Engels visited Paris before moving to Cologne, where they founded a radical newspaper, New Rhenish Gazette. Engels helped form an organization called the Rhineland Democrats. On September 25, 1848, several of the leaders of the group were arrested. Engels managed to escape but was forced to leave the country. Marx continued to publish The New Rhenish Gazette until he was expelled in May 1849.
Other books published by Engels include The Peasant War in Germany (1850), Anti-Duhring (1878) and The Origin of the Family, Private Property and the State (1884).
Marx died in London in March 1883. Engels devoted the rest of his life to editing and translating Marx's writings. This included the second volume of Das Kapital (1885). Engels then used Marx's notes to write the third volume that was published in 1894.
Friedrich Engels died in London on August 5, 1895.
Source: http://www.spartacus.schoolnet.co.uk/TUengels.htm
Press your browser's BACK button to return to the previous page.
Leif Enger
1961-
Leif Enger is an American author who wrote the novel, Peace Like a River.
Enger was born and raised in Osakis, Minnesota. Since his teens, he wanted to write fiction. He worked as a reporter and producer for Minnesota Public Radio from 1984 until the sale of Peace Like a River to publisher Grove/Atlantic allowed him to take time off to write. In the early 1990s, he and his older brother, Lin, writing under the pen name L.L. Enger, produced a series of mystery novels featuring a retired baseball player.
Peace Like a River, published in 2001, has been described as "high-spirited and unflagging" and has received some notable acclaim in literary circles.
His second novel, So Brave, Young and Handsome, appeared in May 2008.
Source: http://en.wikipedia.org/wiki/Leif_Enger
Press your browser's BACK button to return to the previous page.
Epictetus
55-135
Epictetus (55-135 AD) was a Greek Stoic philosopher. His teachings were noted down and published by his pupil, Arrian, in his Discourses. Philosophy, he taught, is a way of life and not just a theoretical discipline. To Epictetus, all external events are determined by fate, and are thus beyond our control, but we can accept whatever happens calmly and dispassionately. Individuals, however, are responsible for their own actions, which they can examine and control through rigorous self-discipline. Suffering arises from trying to control what is uncontrollable, or from neglecting what is within our power. As part of the universal city that is the universe, human beings have a duty to care for all fellow humans. The person who followed these precepts would achieve happiness.
Epictetus was born c. 55 AD, at Hierapolis, Phrygia. The name given by his parents, if one was given, is not known – the word epiktetos in Greek simply means "acquired." He spent his youth as a slave in Rome to Epaphroditus, a very wealthy freedman of Nero. Epictetus studied Stoic philosophy under Musonius Rufus, as a slave. It is known that he became crippled and, although one source tells that his leg was deliberately broken by Epaphroditus, more reliable is the testimony of Simplicius, who tells us that he had been lame from childhood.
It is not known how Epictetus obtained his freedom, but eventually he began to teach philosophy at Rome. Around 93 AD, Domitian banished all philosophers from Rome and, ultimately, from Italy, and Epictetus traveled to Nicopolis in Epirus, Greece, where he founded a philosophical school.
His most famous pupil, Arrian, studied under him as a young man (c. 108 AD) and claims to have written the famous Discourses based on his lecture notes, although some scholars argue that they should rather be considered an original literary composition by Arrian comparable to the Socratic literature. Arrian describes Epictetus as being a powerful speaker who could "induce his listener to feel just what Epictetus wanted him to feel." Many eminent figures sought conversations with him, and the Emperor Hadrian was friendly with him and may have listened to him speak at his school in Nicopolis.
He lived a life of great simplicity, with few possessions. He lived alone for a long time but, in his old age, he adopted a friend's child who would otherwise have been left to die and raised it with the aid of a woman. He died sometime around 135 AD. After his death his lamp was purchased by an admirer for 3000 drachmae.
Source: http://en.wikipedia.org/wiki/Epictetus
Press your browser's BACK button to return to the previous page.
Epicurus
341 BC-270 BC
Epicurus (February 341 BC-270 BC) was an ancient Greek philosopher and the founder of the school of philosophy called Epicureanism. Only a few fragments and letters remain of Epicurus' 300 written works. Much of what is known about Epicurean philosophy derives from later followers and commentators.
For Epicurus, the purpose of philosophy was to attain the happy, tranquil life, characterized by ataraxia, peace and freedom from fear, and aponia, the absence of pain, and by living a self-sufficient life surrounded by friends. He taught that pleasure and pain are the measures of what is good and evil, that death is the end of the body and the soul and should therefore not be feared, that the gods do not reward or punish humans, that the universe is infinite and eternal and that events in the world are ultimately based on the motions and interactions of atoms moving in empty space.
His parents, Neocles and Chaerestrate, both Athenian citizens, had emigrated to the Athenian settlement on the Aegean island of Samos about 10 years before Epicurus' birth in February 341 BC. As a boy, he studied philosophy for four years under the Platonist teacher, Pamphilus. At the age of 18, he went to Athens for his two-year term of military service. The playwright Menander served in the same age-class of the ephebes as Epicurus.
After the death of Alexander the Great, Perdiccas expelled the Athenian settlers on Samos to Colophon. After the completion of his military service, Epicurus joined his family there. He studied under Nausiphanes, who followed the teachings of Democritus. In 311-310 BC, Epicurus taught in Mytilene but caused strife and was forced to leave. He then founded a school in Lampsacus before returning to Athens in 306 BC. There he founded The Garden, a school named for the garden he owned about halfway between the Stoa and the Academy that served as the school's meeting place.
Epicurus never married and had no known children. He suffered from kidney stones, to which he finally succumbed in 270 BC at the age of 72.
Source: http://en.wikipedia.org/wiki/Epicurus
Press your browser's BACK button to return to the previous page.
Olaudah Equiano
1745-1797
Olaudah Equiano (c. 1745-March 31, 1797), also known as Gustavus Vassa, was a prominent African involved in the British movement toward the abolition of the slave trade. His autobiography depicted the horrors of slavery and helped influence British lawmakers to abolish the slave trade through the Slave Trade Act of 1807.
According to his own account, Equiano was born in 1745 in an area called "Eboe" in what is now Nigeria. He lived with five brothers and a sister; he was the youngest son with one younger sister. At the age of 11, he and his sister were kidnapped by two men and a woman, African kinsmen, and sold to native slaveholders. After changing hands several times, Equiano found himself on the coast, in the hands of European slave traders. He was transported with 244 other enslaved Africans across the Atlantic Ocean to Barbados in the West Indies, from where he and a few others were soon transferred to the British colony of Virginia.
Soon after arrival, he was bought by Michael Pascal, a lieutenant in the Royal Navy. He decided to give him a more understandable name, a Latinized form of the name Gustavus Vassa, a Swedish noble who had become Gustav I of Sweden, king in the 16th century.
As the slave of a naval captain, Equiano received training in seamanship and traveled extensively with his master during the Seven Years War with France. Although he was a personal servant, Equiano was also expected to assist in times of battle; his duty was to haul gunpowder to the gun decks. As one of Pascal's favorites, Equiano was sent to his wife's sister in Britain to attend school and learn to read.
Equiano was eventually sold to Robert King, a Quaker merchant from Philadelphia who traded in the Caribbean. King set Equiano to work on his shipping routes and in his stores. In 1765, King promised that, for 40 pounds, the price he had paid, Equiano could buy his freedom. King taught him to read and write more fluently, guided him along the path of religion and allowed Equiano to engage in profitable trading on his own as well as on his master's behalf. He enabled Equiano to earn his freedom, which he achieved by his early 20s.
Equiano traveled to London and became involved in the abolitionist movement, which had been particularly strong among Quakers, but was by 1787 nondenominational. Equiano was befriended and supported by abolitionists, many of whom encouraged him to write and publish his life story. The Interesting Narrative of the Life of Olaudah Equiano, or Gustavus Vassa, the African, was first published in 1789 and rapidly went through several editions. It is one of the earliest known examples of published writing by an African writer to be widely read in England. It was the first influential slave autobiography. Equiano's personal account of slavery and of his experiences as a black immigrant caused a sensation on publication. The book fueled a growing anti-slavery movement in Great Britain.
At some point, after having travelled widely, Equiano decided to settle in Britain and raise a family. He died on March 31, 1797, aged 52.
Source: http://en.wikipedia.org/wiki/Olaudah_Equiano
Press your browser's BACK button to return to the previous page.
Desiderius Erasmus
1466-1536
Desiderius Erasmus Roterodamus (October 28, 1466?-July 12, 1536), known as Erasmus of Rotterdam, was a Dutch Renaissance humanist, Catholic priest, social critic, teacher and theologian.
Erasmus was his baptismal name, given after St. Erasmus of Formiae. Desiderius was a self-adopted additional name, which he used from 1496. The Roterodamus in his scholarly name is the Latinized adjectival form for the city of Rotterdam.
Erasmus was a classical scholar who wrote in a pure Latin style. He was an early proponent of religious toleration and enjoyed the sobriquet "Prince of the Humanists;" he has been called "the crowning glory of the Christian humanists." Using humanist techniques for working on texts, he prepared important new Latin and Greek editions of the New Testament. These raised questions that would be influential in the Protestant Reformation and Catholic Counter-Reformation. He also wrote The Praise of Folly, Handbook of a Christian Knight, On Civility in Children, Copia: Foundations of the Abundant Style, Julius Exclusus and many other works.
Erasmus lived through the Reformation period but, while he was critical of the Church, he did not join the cause of the Reformers. In relation to clerical abuses in the Church, Erasmus remained committed to reforming the Church from within. He also held to Catholic doctrines such as that of free will, which some Reformers rejected in favor of the doctrine of predestination. His middle-road approach disappointed and even angered scholars in both camps.
Erasmus died in Basel in 1536 and was buried in the formerly Catholic cathedral there, which had been converted to a Reformed church in 1529.
Source: http://en.wikipedia.org/wiki/Desiderius_Erasmus
Press your browser's BACK button to return to the previous page.
Louise Erdrich
1954-
Karen Louise Erdrich, known as Louise Erdrich, (born June 7, 1954) is an author of novels, poetry and children's books featuring Native American heritage.
The eldest of seven children, Karen Louise Erdrich was born in Little Falls, Minnesota, the daughter of Ralph Erdrich, a German-American, and his wife, Rita (Gourneau) Erdrich, who was of Metis ancestry. Rita's father and Louise's grandfather, Patrick Gourneau, served as tribal chairman for the Turtle Mountain Band of Chippewa Indians in the 1950s. Erdrich grew up in Wahpeton, North Dakota, where her parents taught at the Bureau of Indian Affairs school.
Erdrich attended Dartmouth College from 1972 to 1976, earning a B.A. degree and meeting her future husband, pseudo-Modoc anthropologist and writer Michael Dorris, who was then director of Dartmouth's Native American Studies program. Subsequently, Erdrich worked in a wide variety of jobs, including as a lifeguard, waitress, poetry teacher at prisons and construction flag signaler. She also became an editor for The Circle, a newspaper produced by and for the urban Native population in Boston. Erdrich earned a Master of Arts degree in creative writing at Johns Hopkins University in 1979.
In the period from 1978 to 1982, Erdrich published many poems and short stories. In 1982, Erdrich's story, "The World's Greatest Fisherman," was awarded the $5,000 Nelson Algren Prize for short fiction.
In 1984, Erdrich published the novel, Love Medicine. Erdrich followed Love Medicine with The Beet Queen. Other novels include: Tracks; The Bingo Palace; The Crown of Columbus; and A Yellow Raft in Blue Water.
Erdrich's first novel after her divorce, The Antelope Wife, was the first to be set outside the continuity of the previous books. She subsequently returned to the reservation and nearby towns and has published five novels since 1998 dealing with events in that fictional area. Among these are: The Master Butchers Singing Club, The Last Report on the Miracles at Little No Horse and The Plague of Doves, which was a finalist for the Pulitzer Prize in 2009.
Erdrich's latest novel, Shadow Tag, was published in 2010.
Source: http://en.wikipedia.org/wiki/Louise_Erdrich
Press your browser's BACK button to return to the previous page.
Erik Erikson
1902-1994
Erik Erikson (June 15, 1902-May 24, 1994) was a Danish-German-American developmental psychologist and psychoanalyst known for his theory on social development of human beings. He may be most famous for coining the phrase "identity crisis." His son, Kai T. Erikson, is a noted American sociologist.
Although Erikson lacked even a bachelor's degree, he served as a professor of prominent institutions such as Harvard and Yale.
Following Erikson's graduation from the Vienna Psychoanalytic Institute in 1933, the Nazis had just come to power in Germany and he emigrated with his wife, first to Denmark and then to the United States, where he became the first child psychoanalyst in Boston. Erikson held positions at Massachusetts General Hospital, the Judge Baker Guidance Center and at Harvard's Medical School and Psychological Clinic, establishing a solid reputation as an outstanding clinician.
In 1936, Erikson accepted a position at Harvard University, where he worked at the Institute of Human Relations and taught at the Medical School. After spending a year observing children on a Sioux reservation in South Dakota, he joined the faculty of the University of California at Berkeley, where he was affiliated with the Institute of Child Welfare, and opened a private practice as well. While in California, Erikson also studied children of the Yurok Native American tribe.
After publishing the book for which Erikson is best known, Childhood and Society, in 1950, he left the University of California when professors there were asked to sign loyalty oaths. He spent 10 years working and teaching at the Austen Riggs Center, a prominent psychiatric treatment facility in Stockbridge, Massachusetts, where he worked with emotionally troubled young people.
In the 1960s, Erikson returned to Harvard as a professor of human development and remained at the university until his retirement in 1970. In 1973, the National Endowment for the Humanities selected Erikson for the Jefferson Lecture, the U.S. Government's highest honor for achievement in the humanities. Erikson's lecture was titled, "Dimensions of a New Identity."
Erikson died at age 91 on May 12, 1994 in Harwich, Cape Cod, Massachusetts.
Source: http://en.wikipedia.org/wiki/Erik_Erikson
Press your browser's BACK button to return to the previous page.
Laura Esquivel
1950-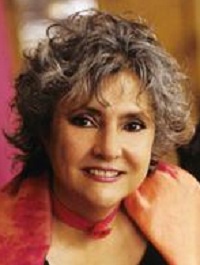 Laura Esquivel (born September 30, 1950) is a Mexican author making a noted contribution to Latin-American literature. She was born the third of four children of Julio Cesar Esquivel, a telegraph operator, and Josefa Valdes.
In her first novel, Como agua para chocolate (Like Water for Chocolate), released in 1989, Esquivel uses magical realism to combine the ordinary and the supernatural, similar to Isabel Allende. Her second novel, The Law of Love (1996), takes place in the 23rd century in Mexico City and combines romance and science fiction.
Between Two Fires (2000) features essays on life, love and food. Her most recent novel, Malinche (2006), "explores the life of a near mythic figure in Mexican history – the woman who served as Spanish conquistador Hernan Cortez's interpreter and mistress" as he fought to overthrow the Aztecs.
Source: http://en.wikipedia.org/wiki/Laura_Esquivel
Press your browser's BACK button to return to the previous page.
Sir George Etherege
1635?-1691
Sir George Etherege (1635?, Maidenhead, Berkshire-c. May 10, 1691, Paris) was an English dramatist. George Etherege was born in Maidenhead, Berkshire, to George Etherege and Mary Powney, as the eldest of six children. Educated at Lord Williams' School, where a school building was later named after him. He served as apprentice to a lawyer and later studied law at Clement's Inn, London, one of the Inns of Chancery.
Soon after the Restoration in 1660, he composed his comedy, The Comical Revenge, or Love in a Tub. In 1668, he produced She Would if She Could, a comedy full of action, wit and spirit, although by some thought to be frivolous and immoral.
Between 1668 and 1671, Etherege went to Constantinople as secretary of the English ambassador Sir Daniel Harvey. After a silence of eight years, he came forward with one more play – unfortunately, his last. The Man of Mode, or Sir Fopling Flutter, indisputably the best comedy of manners written in England before the days of Congreve, was acted and printed in 1676 and enjoyed an unbounded success.
After this brilliant success, Etheredge retired from literature. He died in Paris, probably in 1691.
Source: http://en.wikipedia.org/wiki/George_Etherege
Press your browser's BACK button to return to the previous page.
Steve Ettlinger
Steve Ettlinger has been an author, editor and book producer since 1985 and has helped create more than 40 books. Just a dozen of those titles account for more than a million copies. Six books relate directly to food. His most recent and seventh book is Twinkie, Deconstructed. He has written or edited books on ethnic cuisines, beer and kitchenware, has contributed to Web sites and helped create the bestselling series, Wine for Dummies. Ettlinger is an occasional contributor to The Huffington Post and has written op-ed pieces for The Los Angeles Times and The New York Sun, among others. He is a member of the International Association of Culinary Professionals (IACP) and a former president of the American Book Producers Association (ABPA).
Prior to becoming a book producer and writer, Ettlinger was associate picture editor at GEO Magazine and worked on two of the Day in the Life projects. During this time, he taught at The New School, The School of Visual Arts, and Fordham University's Graduate Program in Public Communication. Ettlinger lived in Paris for six years, where he was assistant bureau chief for magnum photos and also managed to eat at many of the world's finest restaurants. He previously worked as an assistant chef and enjoys old home renovation, cooking, sailing and African drumming.
A graduate of Tufts University, he lives in New York City.
Source: http://www.twinkiedeconstructed.com/Twinkiewebsite/About_The_Author.html
Press your browser's BACK button to return to the previous page.
Euclid
300s BC
Euclid (300s BC), also known as Euclid of Alexandria, was a Greek mathematician, often referred to as the "Father of Geometry." He was active in Alexandria during the reign of Ptolemy I (323-283 BC). His Elements is one of the most influential works in the history of mathematics, serving as the main textbook for teaching mathematics (especially geometry) from the time of its publication until the late 19th or early 20th century. In Elements, Euclid deduced the principles of what is now called Euclidean geometry from a small set of axioms. Euclid also wrote works on perspective, conic sections, spherical geometry, number theory and rigor.
"Euclid" is the anglicized version of the Greek name Eukleidis, meaning "Good Glory."
Little is known about Euclid's life, as there are only a handful of references to him. The date and place of Euclid's birth and the date and circumstances of his death are unknown, and only roughly estimated in proximity to contemporary figures mentioned in references. No likeness or description of Euclid's physical appearance made during his lifetime survived antiquity. Therefore, Euclid's depiction in works of art is the product of the artist's imagination.
The few historical references to Euclid were written centuries after he lived, by Proclus and Pappus of Alexandria. Proclus introduces Euclid only briefly in his 5th century Commentary on the Elements, as the author of Elements, that he was mentioned by Archimedes, and that when King Ptolemy asked if there was an easier path to learning geometry than Elements, Euclid replied, "Sire, there is no Royal Road to Geometry." Although the purported citation of Euclid by Archimedes has been judged to be an interpolation by later editors of his works, it is still believed that Euclid wrote his works before those of Archimedes. In addition, the "royal road" anecdote is questionable because it is similar to a story told about Menaechmus and Alexander the Great. In the only other key reference to Euclid, Pappus briefly mentioned in the 4th century that Apollonius "spent a very long time with the pupils of Euclid at Alexandria, and it was thus that he acquired such a scientific habit of thought." It is further believed that Euclid may have studied at Plato's Academy in Athens.
Source: http://en.wikipedia.org/wiki/Euclid
Press your browser's BACK button to return to the previous page.
Euripides
c. 480-406 BC
Euripides (ca. 480-406 BC) was one of the three great tragedians of classical Athens, the other two being Aeschylus and Sophocles. Some ancient scholars attributed 95 plays to him but, according to the Suda, it was 92 at most. Of these, 18 or 19 have survived complete and there are also fragments, some substantial, of most of the other plays. More of his plays have survived intact than those of Aeschylus and Sophocles together, partly due to mere chance and partly because his popularity grew as theirs declined – he became, in the Hellenistic Age, a cornerstone of ancient literary education, along with Homer, Demosthenes and Menander.
Euripides is identified with theatrical innovations that have profoundly influenced drama down to modern times, especially in the representation of traditional, mythical heroes as ordinary people in extraordinary circumstances. This new approach led him to pioneer developments that later writers adapted to comedy, some of which are characteristic of romance. Yet he also became "the most tragic of poets," focusing on the inner lives and motives of his characters in a way previously unknown.
His contemporaries associated him with Socrates as a leader of a decadent intellectualism, both of them being frequently lampooned by comic poets such as Aristophanes. Whereas Socrates was eventually put on trial and executed as a corrupting influence, Euripides chose a voluntary exile in old age, dying in Macedonia – that, at least, is the traditional account. Recent scholarship casts doubt on ancient biographies generally, including "biographical" facts about Euripides. For example, it is possible that he never visited Macedonia at all or, if he did, he might have been drawn there by King Archelaus with incentives that were also offered to other artists.
Source: http://en.wikipedia.org/wiki/Euripides
Press your browser's BACK button to return to the previous page.
Mari Evans
1923-2017
Born on July 16, 1923, Mari Evans grew up in Toledo, Ohio. She attended the University of Toledo.
Among her books of poetry are: A Dark and Splendid Mass (1992), Nightstar: 1973-1978 (1981), I Am a Black Woman (1970) and Where Is All the Music? (1968). Her books for children include: Dear Corinne, Tell Somebody! Love, Annie: A Book about Secrets (1999), Singing Black: Alternative Nursery Rhymes for Children (1998) Jim Flying High (1979), Rap Stories (1974) and J.D. (1973).
She was also the author of the plays Eye (a 1979 adaptation of Zora Neale Hurston's Their Eyes Were Watching God) and River of My Song (first produced in 1977).
She was a contributor to and an editor of the volume, Black Women Writers (1950-1980): A Critical Evaluation (1984), and taught at colleges and universities, including Spelman College, Purdue University and Cornell University.
Among her honors are fellowships from the MacDowell Colony, Yaddo, the National Endowment for the Arts and the John Hay Whitney Fellowship. In 1997, she was celebrated with her photo on a Ugandan postage stamp.
Mari Evans lived in Indianapolis, Indiana. She died on March 10, 2017.
Source: http://www.poets.org/poet.php/prmPID/470
Press your browser's BACK button to return to the previous page.
William Everson (Brother Antoninus)
1912-1994
William Everson (September 10, 1912-June 3, 1994), also known as Brother Antoninus, was an American poet of the San Francisco Renaissance, a literary critic and small press printer.
Everson was born in Sacramento, California. His Christian Scientist parents, both of whom were printers, raised him on a farm outside the small fruit-growing town of Selma, which is south of Fresno in California's San Joaquin Valley. He played football at Selma High School and attended Fresno State College.
Everson was an influential member of the San Francisco Renaissance in poetry and worked closely with Kenneth Rexroth. Throughout his life, Everson was a devotee of the work and lifestyle of poet Robinson Jeffers. Much of his work as a critic was done on Jeffers' poetry.
Everson registered as an anarchist and a pacifist with his draft board, in compliance with the 1940 draft bill. In 1943, he was sent to a Civilian Public Service (CPS) work camp for conscientious objectors in Oregon. In Camp Angel at Waldport, Oregon, he founded a fine-arts program in which the CPS men staged plays and poetry readings and learned the craft of fine printing. During his time as a conscientious objector, Everson completed The Residual Years, a volume of poems that launched him to national fame.
Everson joined the Catholic Church in 1948 and soon became involved with the Catholic Worker Movement in Oakland, California. He took the name "Brother Antoninus" when he joined the Dominican Order in 1951 in Oakland. A colorful literary and counterculture figure, he was subsequently nicknamed the "Beat Friar." He left the Dominicans in 1969 to embrace a growing sexual awakening and married a woman many years his junior. The 1974 poem, "Man-Fate," explores this transformation. Everson was stricken by Parkinson's Disease in 1972 and its effects on him became a powerful element in his public readings.
Everson spent most of his later years living near the central California coast a few miles north of Santa Cruz in a cabin he dubbed "Kingfisher Flat." He was poet-in-residence at the University of California, Santa Cruz during the 1970s and 1980s. There he founded the Lime Kiln Press, a small press through which he printed highly sought-after fine-art editions of his own poetry, as well as of the works of other poets, including Robinson Jeffers and Walt Whitman.
Source: http://en.wikipedia.org/wiki/William_Everson
Press your browser's BACK button to return to the previous page.