c. 1660-c. 1785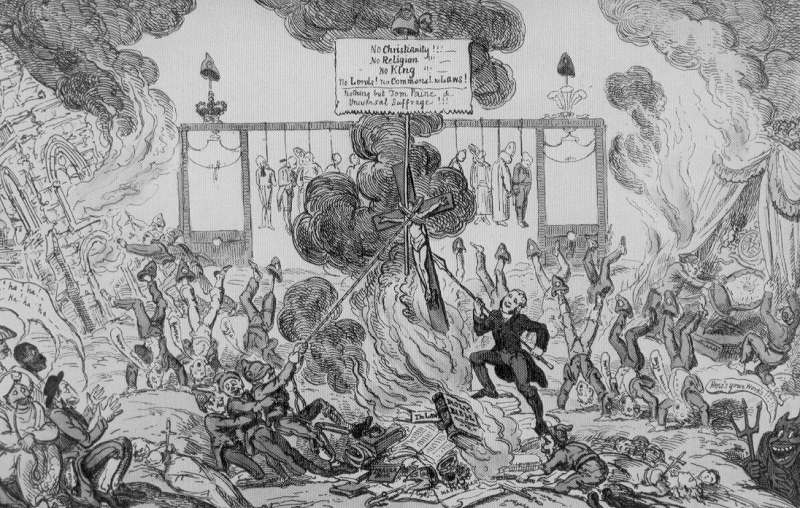 The Reformation/Enlightenment Era, sometimes referred to as the Neoclassical Period, followed the resolution of the English Civil Wars and was marked by the restoration to the throne of the Stuart dynasty under terms of a constitutional monarchy in which Parliament assumed more control over the government. Britain's monarchs would no longer enjoy unregulated and autocratic rule over the lives and destinies of the British public or its interests, though efforts to regain that power would be exerted until the early 1700s.
In terms of the literature of the period, the immediate effect of the restoration was a lifting of the Puritan ban on theaters and the quick proliferation of drama as a prominent literary vehicle. Popular themes highlighted the lifestyles and foibles of the aristocracy and the customs of the royal court, often relying on bawdy humor and libertine story lines. Satire eventually became a popular mode of expression, particularly in the form of plays and essays that took an increasingly open and active aim at social and political issues of the time. And the novel gained in popularity among all classes of readers, thanks in part to a growing number of women writers who entered the literary ranks in these years.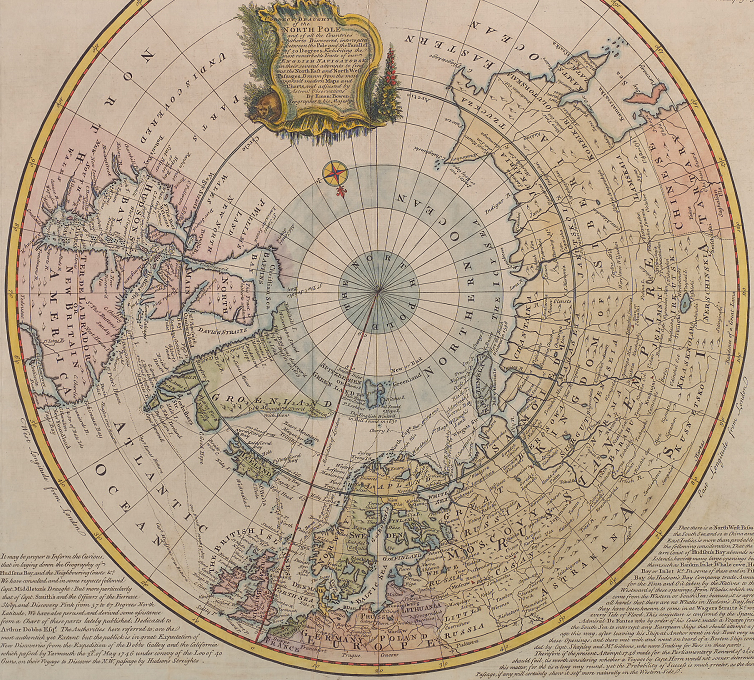 Around 1700, a new movement emerged in which many authors sought to emulate the works of writers who lived during the reign of the Roman Emperor Augustus. Ancient Roman and Greek classics had been a staple of literary education in England for centuries, but now British writers attempted to conform their own works to reflect the order, moderation, humor and general courtesy that was portrayed in the works of Ovid and Virgil, among others.
A competing movement focused on the excitement about the ongoing discoveries of lands and peoples of the islands and continents in the New World. Stories of travels to distant and unfamiliar lands and the adventures of real and fictitious characters were extremely popular and fueled the development of a genre of fanciful or imaginative writing that would continue long into the future.

Combined with the enormous expansion of scientific knowledge and research during this period in history, the foundation was laid for the invention of the Gothic novel and science fiction in the latter years of the 18th century and throughout the 19th century. Of at least equal importance, these were also the conditions under which the great writers and philosophers of the Enlightenment Period (or the Age of Reason) produced many of the theories of social and governmental justice that would, among other consequences, influence the separation of the American colonies from British rule.
Between 1744 and about 1785, yet another literary movement developed. Represented as the Age of Sensibility, writers increasingly concentrated on emotional and imaginative themes, promoting instinctual reactions to natural and spiritual experiences. This approach to literature would gradually evolve into the ethic of the Romantic Era that was to follow.
Reformation/Enlightenment Literature
The following authors in our database represent the Reformation Period of British Literature:
Addison, Joseph

(1672-1719)

Hobbes, Thomas

(1588-1679)

Alabaster, William

(1567-1640)

James VI & I, King

(1566-1625)

Andrewes, Lancelot

(1555-1626)

Johnson, Samuel

(1709-1784)

Anger, Jane

(c. 1500s)

Jonson, Ben

(1572-1637)

Astell, Mary

(1666-1731)

Leapor, Mary

(1722-1746)

Bacon, Sir Francis

(1561-1626)

Lovelace, Richard

(1618-1658)

Barbauld, Anna Laetitia

(1743-1825)

Marston, John

(1576-1634)

Beaumont, Francis

(1584-1616)

Marvell, Andrew

(1621-1678)

Behn, Aphra

(1640-1689)

Massinger, Philip

(1583-1640)

Blamire, Susanna

(1747-1794)

Middleton, Thomas

(1580-1627)

Boswell, James

(1740-1795)

Milton, John

(1608-1674)

Browne, Sir Thomas

(1605-1682)

Montagu, Lady Mary Wortley

(1689-1762)

Bunyan, John

(1628-1688)

More, Hannah

(1745-1833)

Burke, Edmund

(1729-1797)

Newton, Sir Isaac

(1642-1727)

Butler, Samuel

(1612-1680)

Osborne, Dorothy

(1627-1695)

Carew, Thomas

(1594-1640)

Otway, Thomas

(1652-1685)

Cary, Elizabeth

(1585-1639)

Overbury, Sir Thomas

(1581-1613)

Cavendish, Margaret (Duchess of Newcastle)

(1623-1673)

Pepys, Samuel

(1633-1703)

Chapman, George

(1559-1634)

Philips, Katherine

(1631-1664)

Collins, William Taylor

(1721-1759)

Pope, Alexander

(1688-1744)

Congreve, William

(1670-1729)

Prior, Matthew

(1664-1721)

Cowley, Abraham

(1618-1667)

Quarles, Francis

(1592-1644)

Cowper, William

(1731-1800)

Richardson, Samuel

(1689-1761)

Crabbe, George

(1754-1832)

Rowley, William

(1585-1642)

Crashaw, Richard

(1613-1649)

Shadwell, Thomas

(1642-1692)

Defoe, Daniel

(1659-1731)

Sheridan, Richard Brinsley

(1751-1816)

Dekker, Thomas

(1572-1632)

Shirley, James

(1596-1666)

Donne, John

(1572-1631)

Smart, Christopher

(1722-1771)

Dryden, John

(1631-1700)

Speght, Rachel

(1597-1621)

Etherege, Sir George

(1635-1691)

Steele, Sir Richard

(1672-1729)

Fane, Mildmay (2nd Earl of Westmorland)

(1600-1666)

Sterne, Laurence

(1713-1768)

Fielding, Henry

(1707-1754)

Suckling, Sir John

(1609-1642)

Finch, Anne (Countess of Winchelsea)

(1661-1720)

Swift, Jonathan

(1667-1745)

Fletcher, John

(1579-1625)

Thomson, James

(1700-1748)

Ford, John

(1586-1640)

Traherne, Thomas

(1637-1674)

Gay, John

(1685-1732)

Vanbrugh, John

(1664-1726)

Goldsmith, Oliver

(1730-1774)

Vaughan, Henry

(1621-1695)

Gray, Thomas

(1716-1771)

Waller, Edmund

(1606-1687)

Hall, Joseph

(1574-1656)

Webster, John

(1580-1625)

Herbert, Edward (Lord Cherbury)

(1583-1648)

Wilmot, John (2nd Earl of Rochester)

(1647-1680)

Herbert, George

(1593-1633)

Wroth, Mary

(1587-1652)

Herrick, Robert

(1591-1674)

Wycherly, William

(1640-1716)

Heywood, Thomas

(1573-1641)
Click on any of the above names to open the corresponding biographical essay.
Click on the red book icon

to the left of any name in the list to access that author's bibliography and our collection of direct links available for the associated titles as hosted by a wide variety of professional and academic Web sites.
---
Are there other authors you think should be included in this category?
Let us know and we'll try to add them whenever possible.
---
Register now for a Free Membership to CurricuLit.com and you will receive notices of special features and updates as they become available.